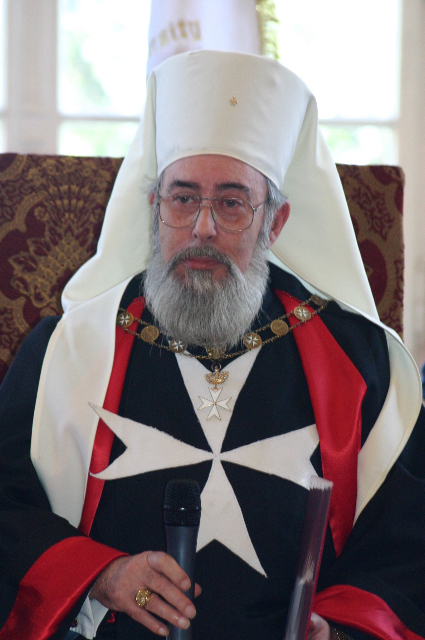 One year ago we all, Knights and Dames of The Federation, had to face a sudden and brutal reality: When in the Hospital, in New York, recovering from a severe brain stroke, our dear Grand Master, His Most Eminent Highness Dom Lorenzo, O.S.B., suddenly passed away.
Each and all of our Knights and Dames felt very deeply the sorrow of the lost of The Man, The Friend, and The Leader.
Presently He rests in Peace in His homeland, Spain, near his family.
Please pray with us for His eternal rest in the Glory of Our Lord.
Requiescat in Pacem
The Regent
14th November 2006.