Recently the Minister of Foreign Affairs of the Federation went on a work visit to Central African Republic (CAR) in the sequence of the establishment of Diplomatic Relations between the two States in accordance with the Vienna Convention on Diplomatic Relations.
During his visit our Minister of Foreign Affairs was received by the President of the Central African Republic, His Excellency Gen. François Bozizé. During the audience our Minister of Foreign Affairs handled to H. E. the President the Medal of Honor of the Federation granted by the Grand Master and Head of the State of the Federation due to the remarkable work of H. E. in favor of the national peace and dialog.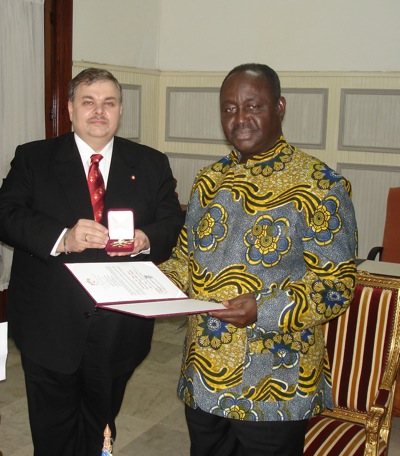 Through its new Embassy in Bangui the Federation will in a very near future extend to the C.A.R. its humanitarian activity in support to the sustainable development of this friendly country.