Traditionally the "Prima Primissima Gala" is held every year on December 4th, on the "Day of Entrepreneurs". The gala is organized by the Nationwide Association of Entrepreneurs and the regional "Prima honors" are given at these events.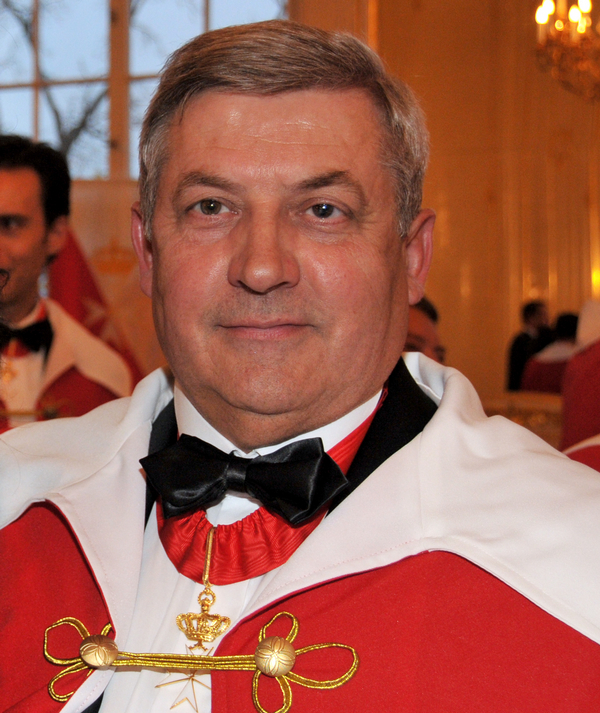 In 2009 our brother Knight Sir Pintér Ferenc (coming from Paks, Tolna County), the well-known businessman and entrepreneur, received the "Entrepreneur of a year" honours during an event held in the Palace of Arts (Budapest).
Our brother Knight Sir Pintér Ferenc was nominated for this high honour by the county Magistrates and the Regional "Prima" Honours was given to him by Mr. Demján Sándor, who is the President of the Nationwide Association of Entrepreneurs and by H. E. Varga István, the National Development and Economy Minister of Hungary.
As businessman Sir Pintér Ferenc is managing a construction company in Hungary and in Mainz and Munich (Germany), as well and lives in two countries. In the middle of the 90's he bought his previous co-partners' business share for his children, so the company is being managed by the family.
In his speech Sir Pintér Ferenc said that he believes in the prosperity of the German economy, which may also have a good impact on the Hungarian economy.
On behalf of all Knights and Dames of our Sovereign Order and State the Magisterial House of KMFAP congratulates Sir Pintér Ferenc for such hight award, and expresses its pride of having him as a Knight and, as he also celebrates on the 20th of January his 60th birthday, wishes to Sir Pintér Ferenc a Happy Birthday full of happiness and professional success.