It is with deep sorrow that The Magisterial House announces the decease in the city of Luanda, Angola, of our beloved brother and friend Sir Paulo Teixeira Jorge K.G.C.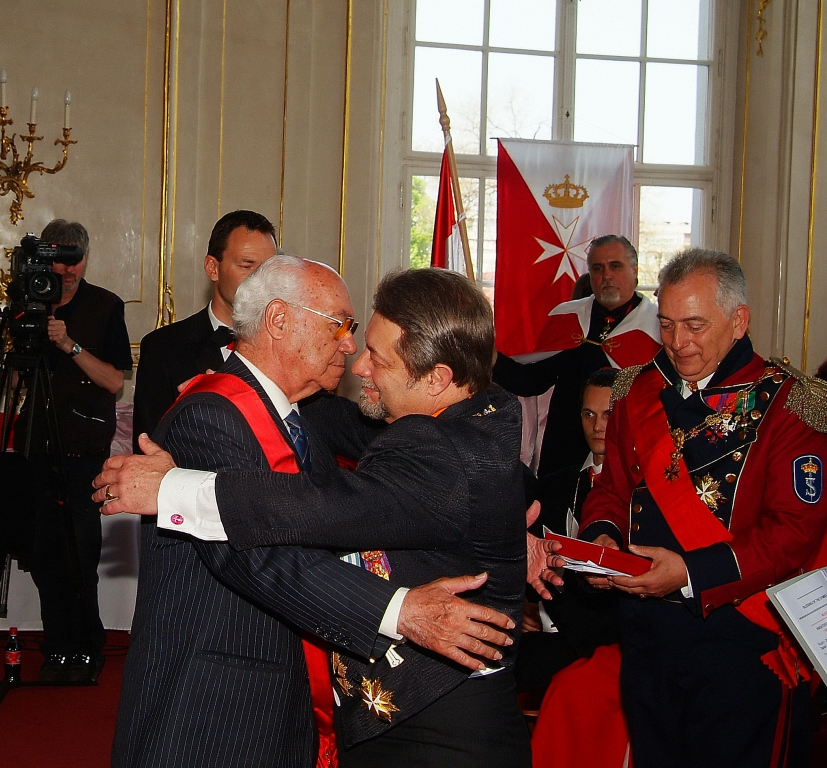 Sir Paulo Jorge was the First Minister of the Foreign Affairs of Angola after the independence of the country, and presently was the Director for International Relations of the MPLA - the Party of the Government of Angola.
During his long life - Sir Paulo Jorge was born in the Province of Benguela, Angola, in 1929 - as a man, but also as a politician and diplomat, he gained the friendship, esteem and respect of the most important World Leaders, due to his constant work for Peace, Dialog and Understanding among Nations and due to his love for his country - Angola - and for his people.
Our Sovereign Order and State is proud of having had him as a friend for more than 15 years, since the establishment of Diplomatic Relations with the Republic of Angola, and of having granted to Sir Paulo Jorge, in 2007, our highest rank - the Grand Cross - .
Last April 20th 2010, We have granted to Sir Paulo Jorge the Cross of Merit and Distinction of KMFAP "Class Gold cum Lauda". Many other Governments have also granted him high decorations due to his brilliant international diplomatic activity.
Sir Paulo Jorge is an example to us all of Honesty, Purity of Principles and Patriotism, and as a Knight he is an example of active commitment and permanent support to our Sovereign Order and State.
The real Wealth of the States resides in the quality of its members, therefore, due to the decease of Sir Paulo Jorge we all are poorer.
Requiescat in Pace.
His Most Eminent Highness Jose, Prince
Grand Master and Head of the KMFAP State
29th June 2010