H.E.Carlos Gustavo dos Anjos, the Ambassador of the Democratic Republic of Sáo Tome and Principe to Brussels has recently visited Hungary. During his stay, he met with Dr. István Fodros, the honorary consul of Sáo Tome and Principe to Hungary. The program of the Ambassador included visiting the Szent Imre Hospital celebrating its sixtieth anniversary, the Parliament Building and many more.
For details please click on the picture: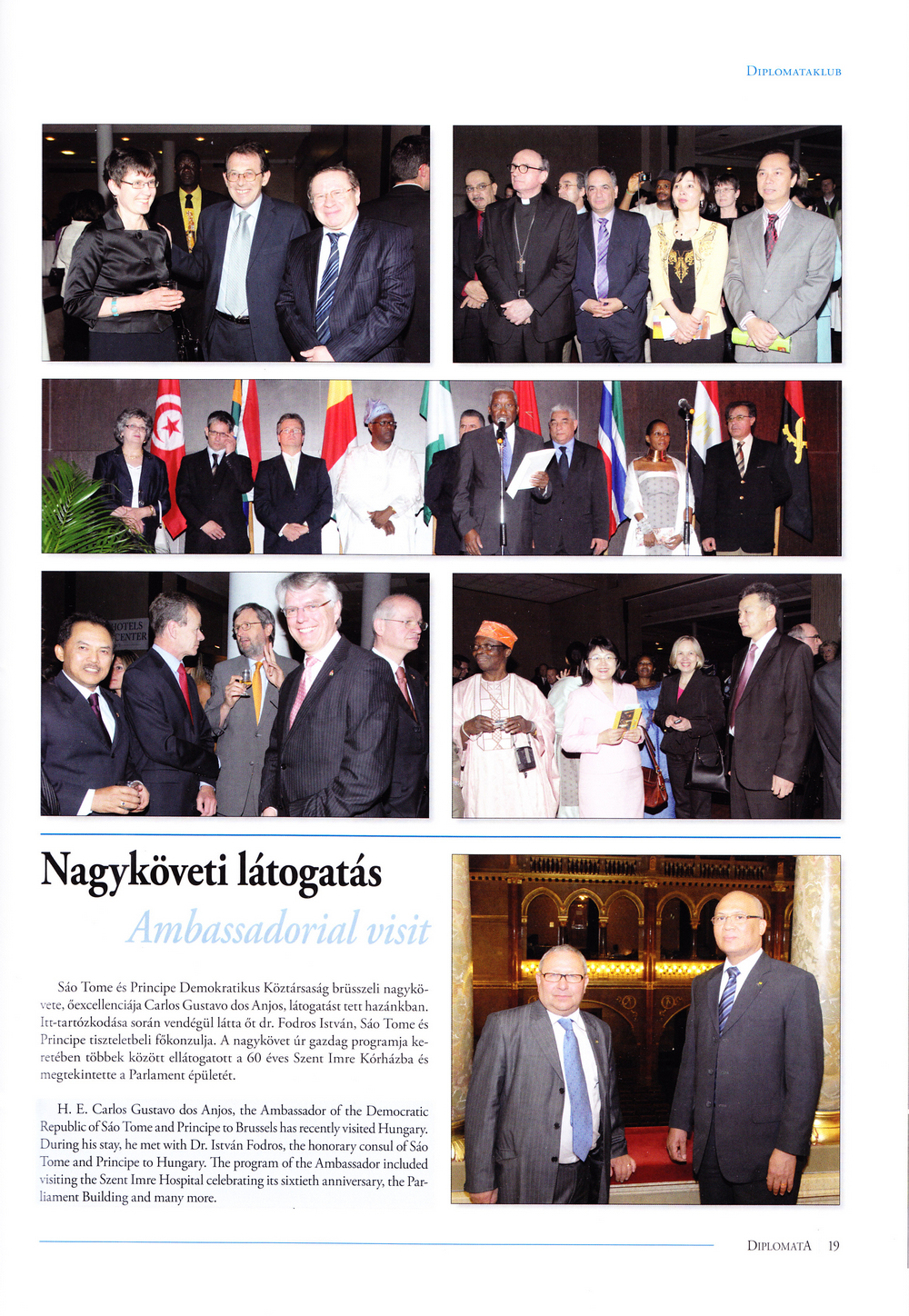 Africa Day
This year the Budapest Africa Day was held for the seventh time. In 1963, the Organisation of Africa Unity, the predecessor of the African Union founded in 2002, has established an annual Africa Day worldwide on May 25. On this occasion, the second largest and most populous continent is celebrated all around the world.
29th June 2010
For more details please click on the picture: