The Magisterial House is proud to inform that, in the past month of May, in Slovakia, during the last Ceremony of the Federation, the Comlex Central Rescue Service has joined officially our Femeraid International system and network as the new FEMERAID - SLOVAKIA UNIT, and as such this unit, its staff and respective equipment, were presented to all Knights and Dames of our Sovereign Order and State.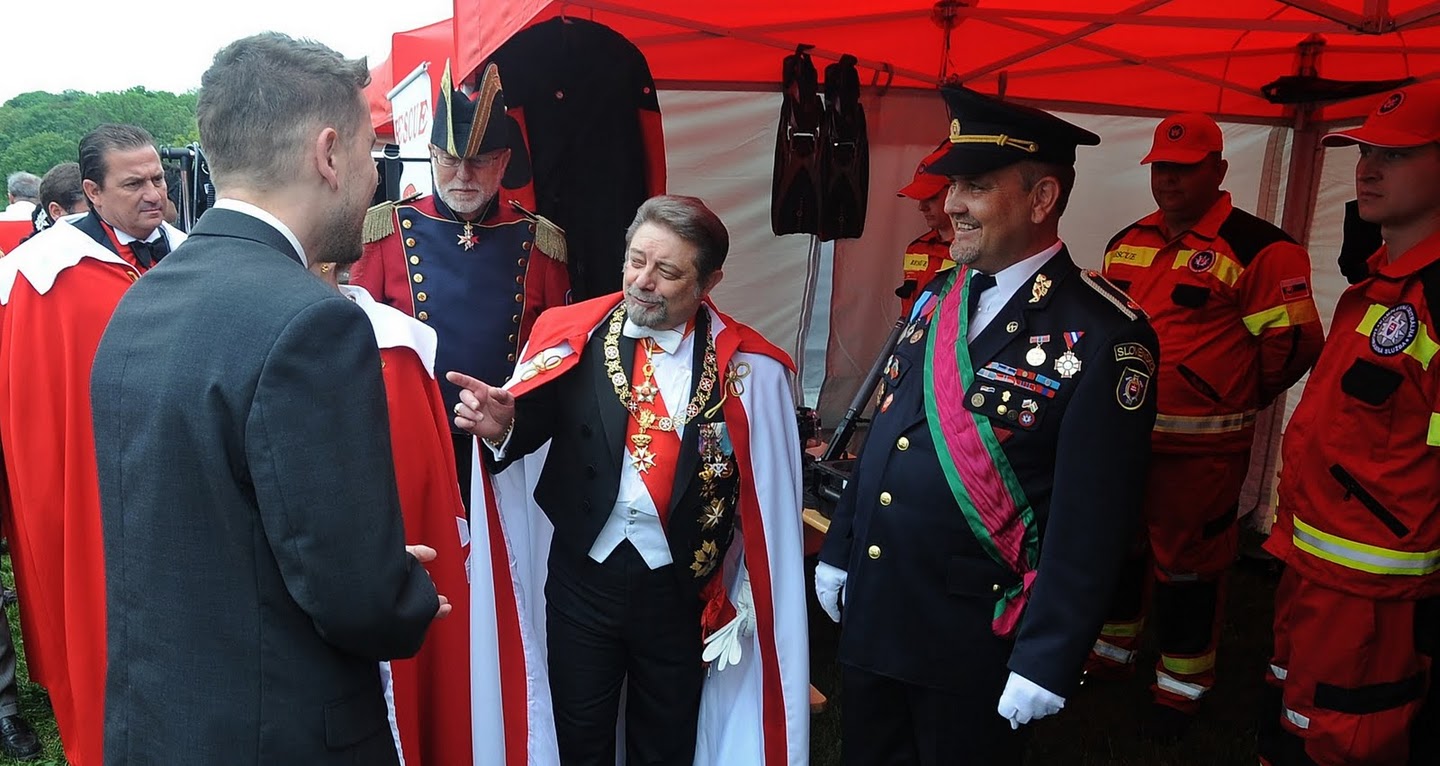 This new Femeraid Slovakia Unit counts on state-of-the-art technological equipment and on a very well trained and experienced group of rescuers, under the competent presidency and the command of our Knight H. E. Gen. Sir Ján Culka, K.C., is specialised in RESCUE both on land and in water and has a brilliant national and international curriculum and a vast experience in action.
During the presentation His Eminent Highness the Grand Master of the Federation and its Head of the State, accompanied by the H.G. the Lieutenant General and Prime Minister and other high officials of KMFAP visited thoroughly all the stands of the specialised rescue branches and the equipment on display of the new Femeraid Unit guided by H.E. Gen. Ján Culka.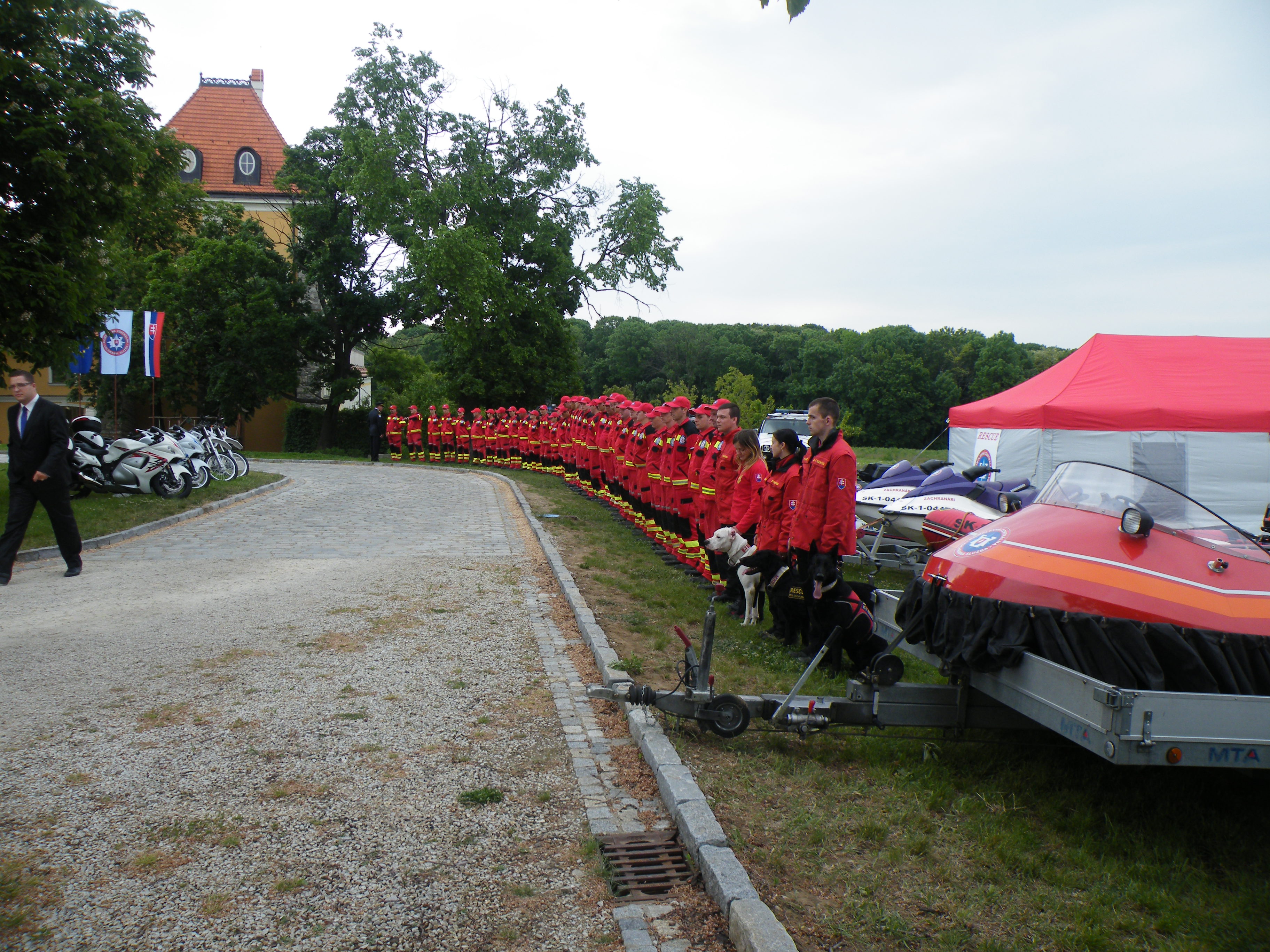 From now on this new Unit will join - in the abnegate service of those in life threatening risk and danger -, the other existing Femeraid International Units in Angola, Belgium, Czech Republic, Hungary, Italy, Netherlands and the other units in several other countries which are being formed.
The KMFAP Humanitarian service was enriched with this new Femeraid - Slovakia Unit.