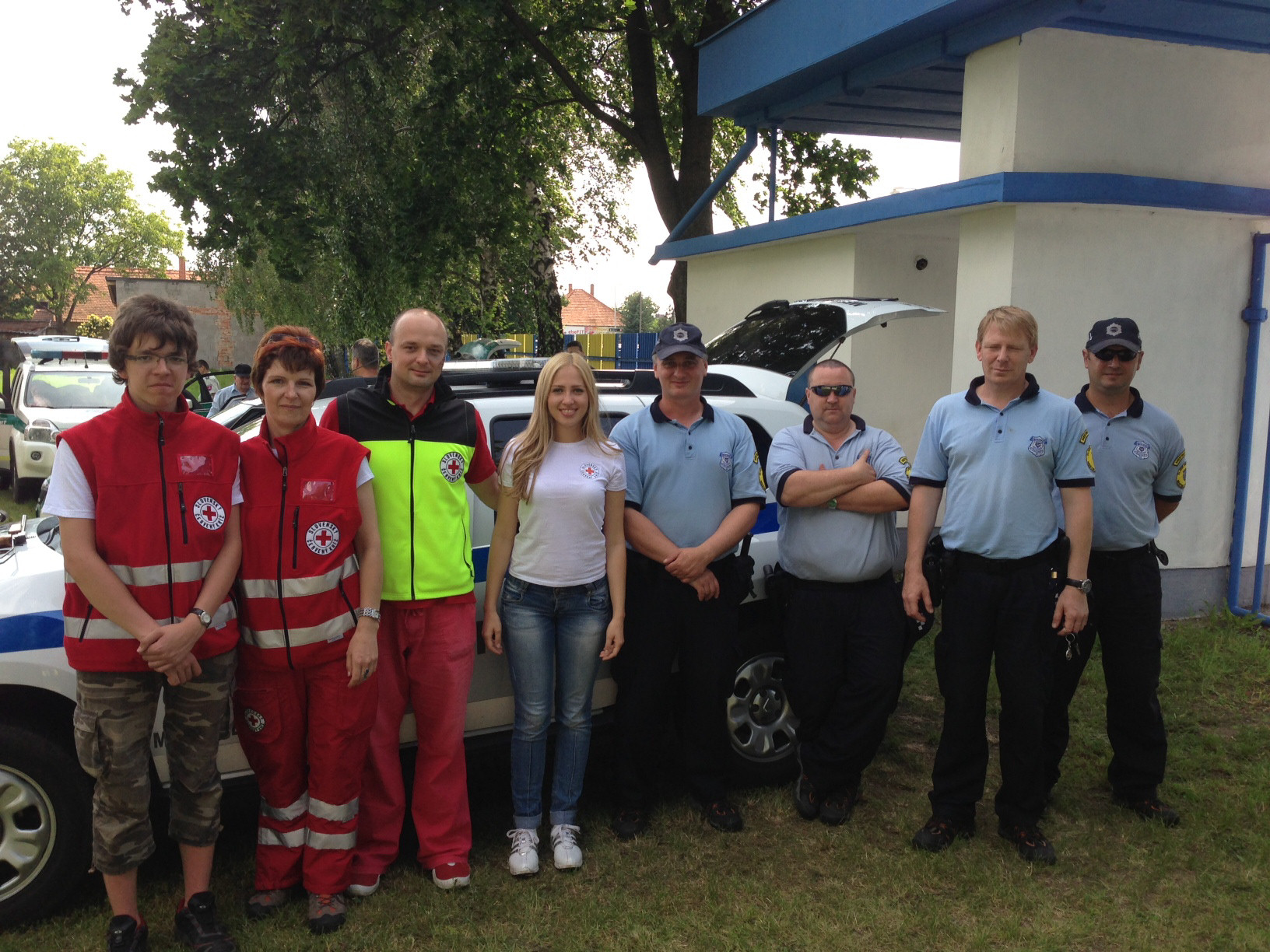 Sir Peter Lednár (Slovakia), Knight of the Sovereign Order of Saint John of Jerusalem, Knights of Malta, Federation of the Autonomous Priories (KMFAP), holds a very important position in the Government of the KMFAP: he is the Minister of Humanitarian Affairs.
Sir Peter's high sensitivity of social affairs is not only reflected in the formal context, but also in his private life, by which he enjoys high regard. In his city, in Zlaté Moravce (Slovakia), numerous local humanitarian initiatives are associated with Sir Peter's name. Among other things, Sir Peter Lednár launched the high-profile, multi-month blood donation action series, in collaboration with the local organisation (Nitra) of the Slovak Red Cross.
On the 2nd May 2013 the hospital of the city Zlaté Moravce received donation: two wheelchairs (vital for patient's transport) were donated to the hospital by Sir Peter, and an additional wheelchair was given as a gift to a young person – who is severely limited from movement – in the nearby village, Tesárske Mlyňany, in collaboration with the Slovak Red Cross. The combined value of the donations is 6000 Euro.
The mayor of Zlaté Moravce, Chev. Ing. Peter Lednár Csc, who is the Slovakian Grand Prior of the Hospitaller Order of Saint Lazarus of Jerusalem (HOSLJ) – like his son – is playing an active role in humanitarian activities, with which he has already been showing a great example to follow for the citizens of Zlaté Moravce for many years.
27th May 2013