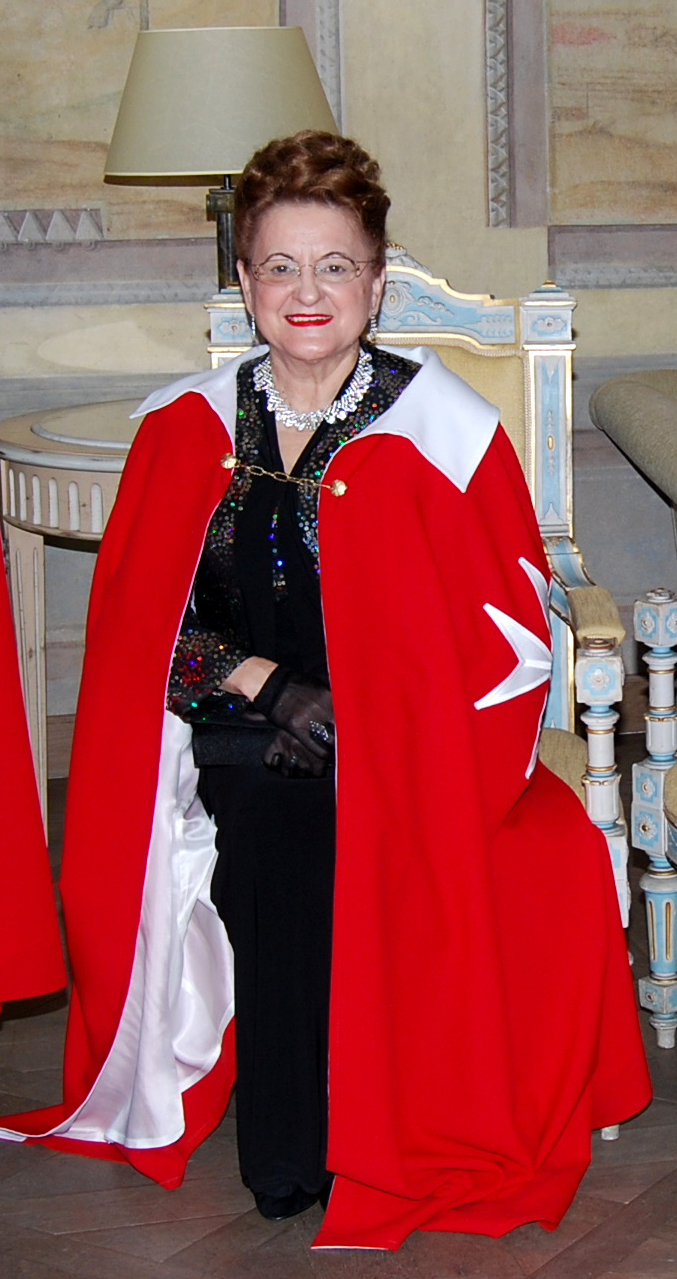 Lady Mária Czellárikova, esteemed Dame Commander of the Sovereign Order of Saint John of Jerusalem, Knights of Malta, Federation of the Autonomous Priories (KMFAP), who – beside her medical profession conducted with devotion – is a generous supporter of the needy in her native country, in Slovakia, and of the humanitarian activities of FEMERAID, received the blessings of His Holiness the Pope Francesco.
The Slovak version of this document was signed by His Holiness on the 6th May 2013, as recognition of the selfless and dedicated work of Lady Maria.
Dear Lady Mária,
please accept our sincere congratulations with much love on behalf of all the members of our Knight Order. By your exemplary life and significant work you proved worthy of this high esteem.
We are very proud of you!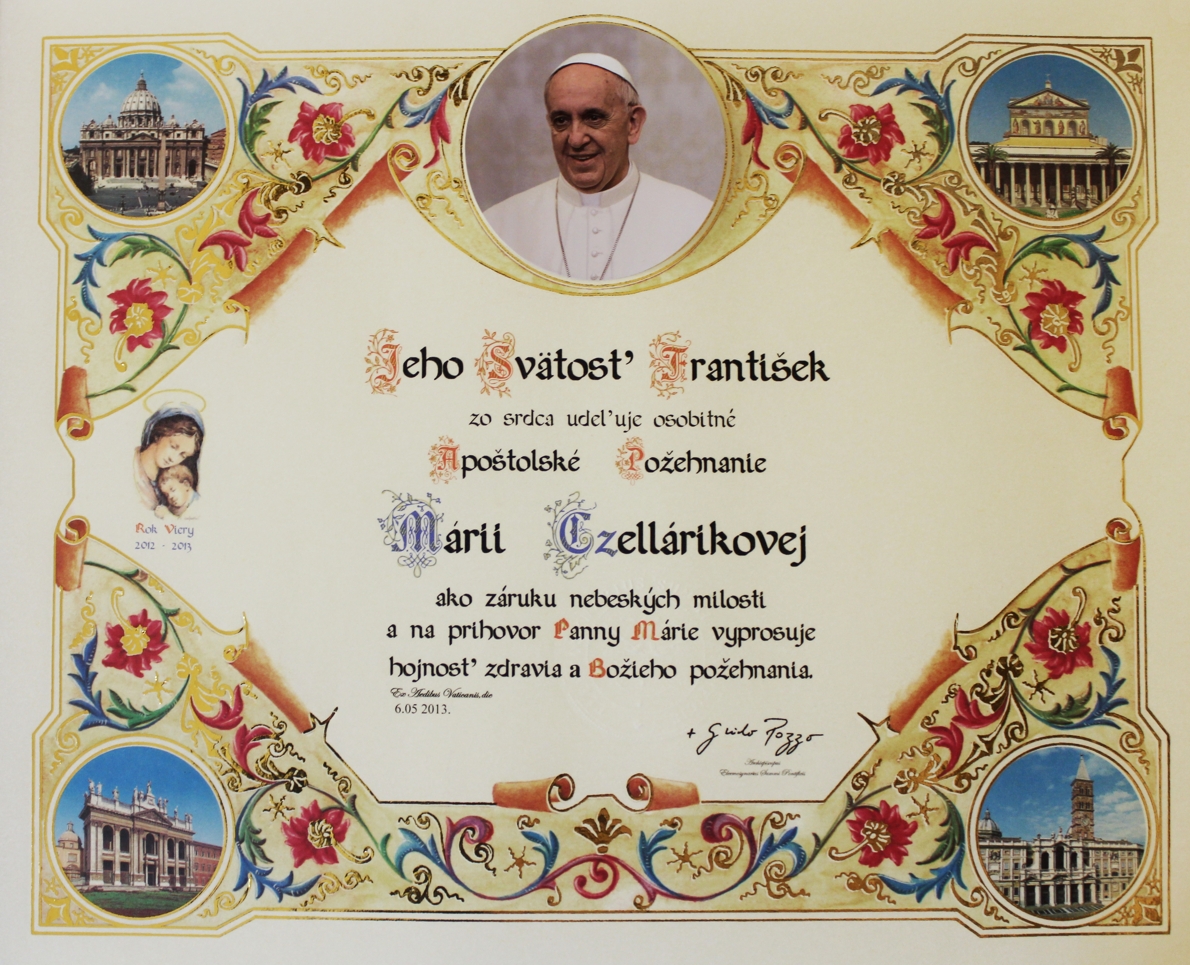 11th June 2013