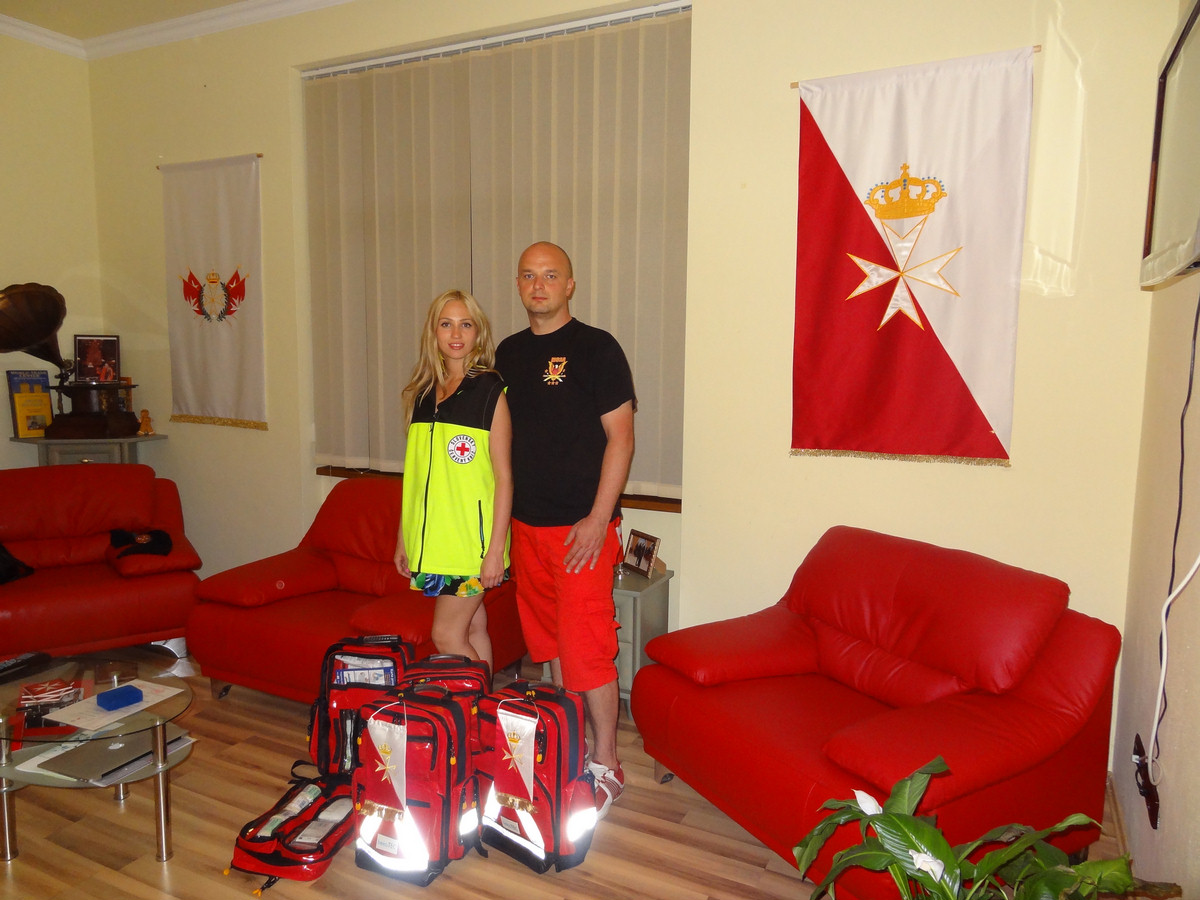 In 2012 a very successful blood donation action series began in Zlate Moravce, Slovakia, in a joint organisation by the Sovereign Order of Saint John of Jerusalem, Knights of Malta, Federation of the Autonomous Priories (KMFAP), the FEMERAID International – Slovakian Unit and the Slovak Red Cross of Nitra.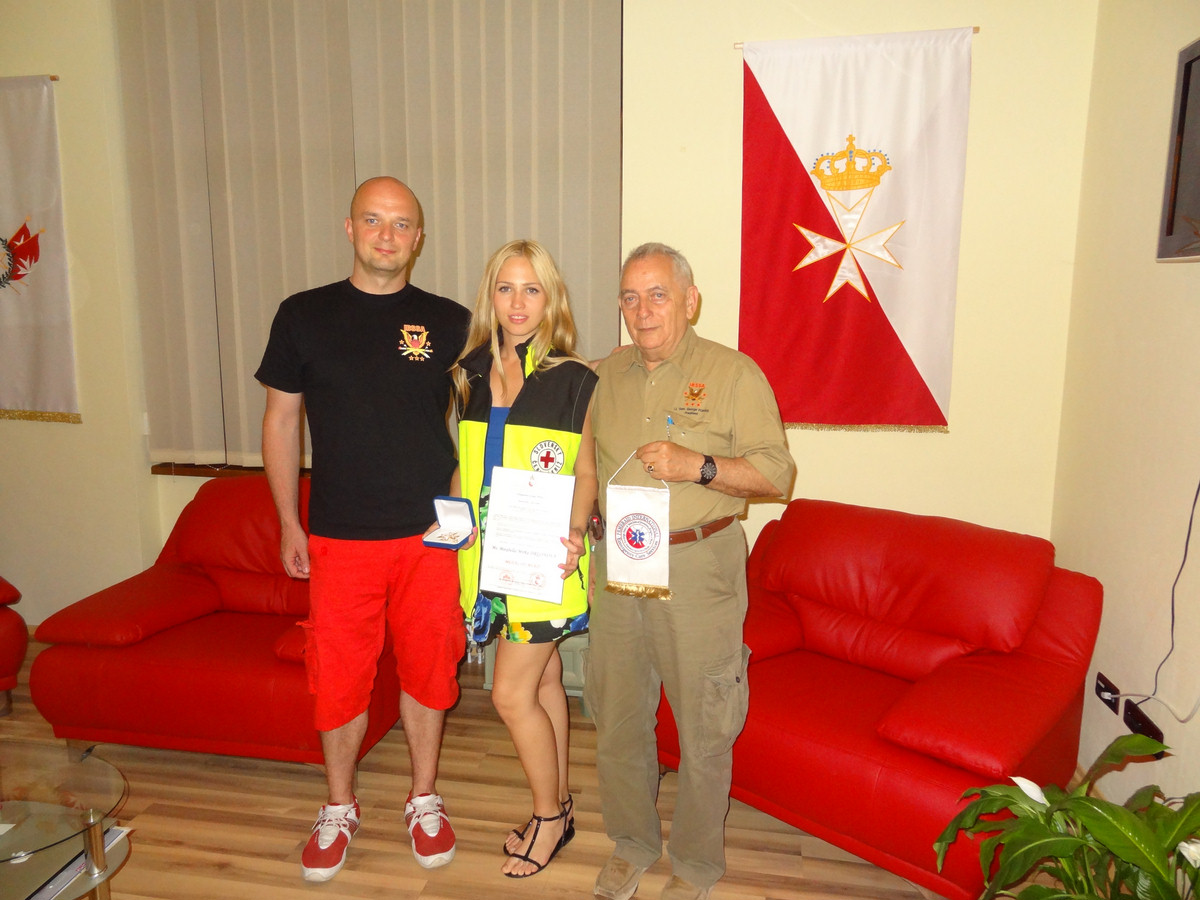 Local residents and young people attended the blood donation days in large numbers so to help the work of the hospitals.
Ms. Mirabella Mirka Drgoňová assumed a prominent role in the excellent organisation and effective implementation of these events and other humanitarian operations, therefore she was honoured by the Knights of Malta (KMFAP) with the Humanitarian Merit of the Order as recognition of her activities.
On the 15th June 2013 the award was handed over to Ms. Drgoňová by H.G. George Popper – Lieutenant General of KMFAP at the office of Sir Peter Lednár – Minister of Humanitarian Affairs of KMFAP.
Dear Mirka, congratulations to this merit, which was earned by your selfless work, and we will be counting on you in the future as well!
15th July 2013