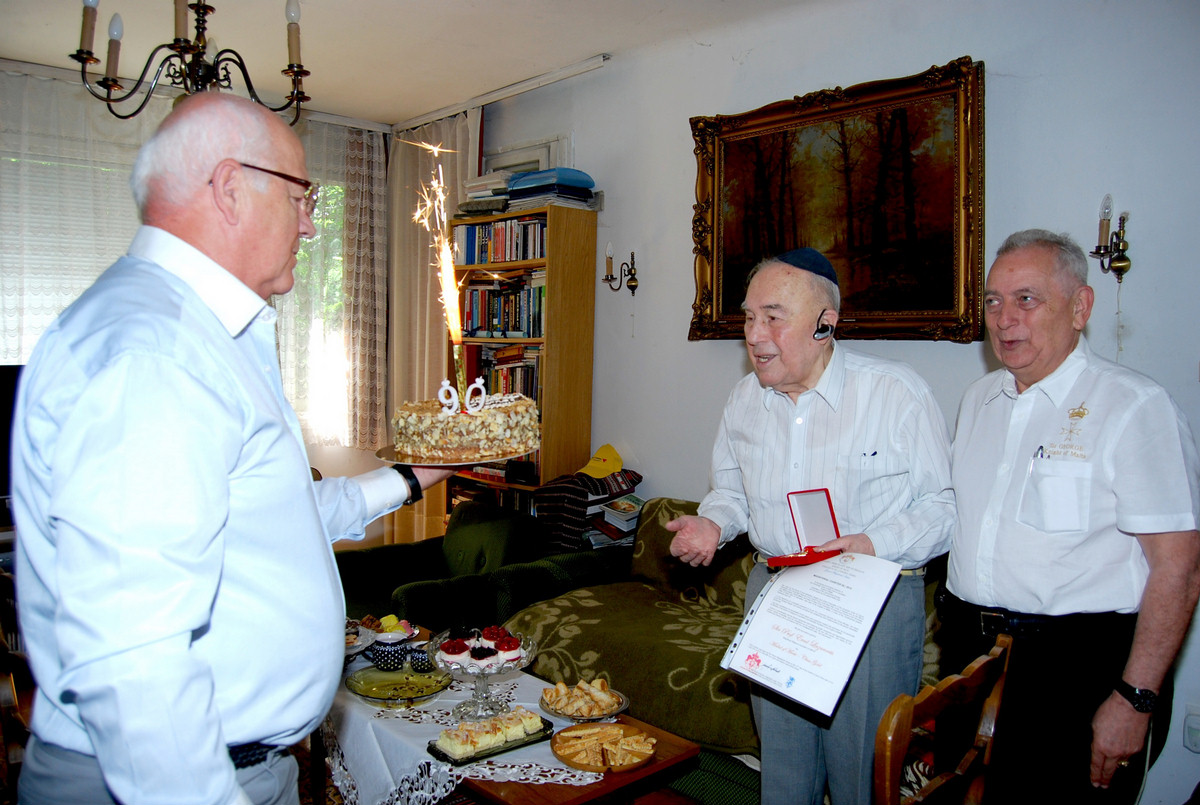 On the 27th June 2014 members of the Sovereign Order of Saint John of Jerusalem, Knights of Malta, Federation of the Autonomous Priories (KMFAP) celebrated with gifts and a special cake - made by the Artist Café - together with family members the 90th birthday of Sir Ernő Lazarovits, member of the Board of Religious Counsellors and Interfaith Pluralism of KMFAP, Magisterial Religious Counsellor.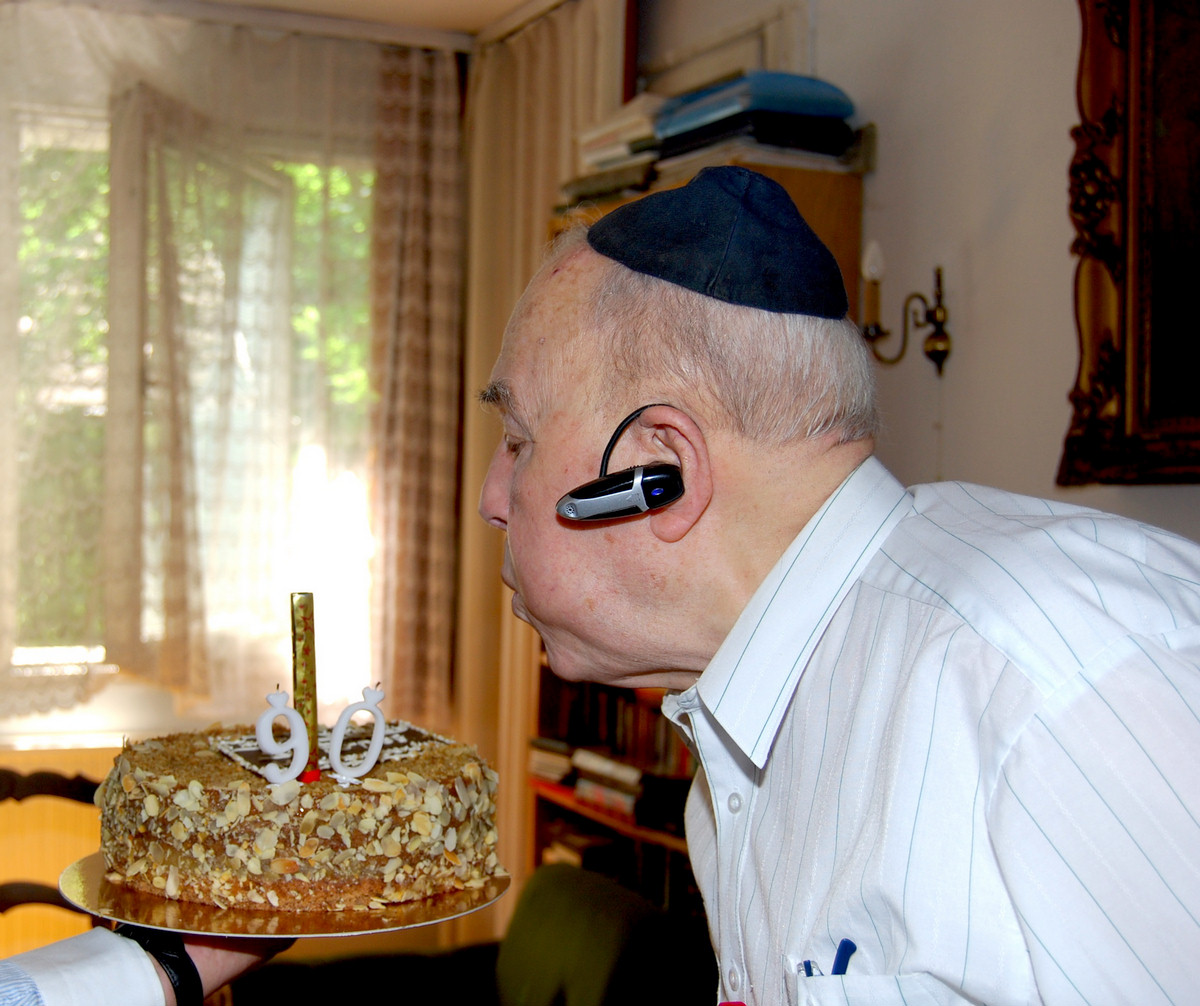 (Sir Ernő is the Deputy Secretary-General of the Mauthausen International Committee V.B., board member of the NÜB, Vice President of MUSZOE, Head of Department for Foreign Affairs of MAZSIHISZ, and member of several Christian-Jewish councils.)
H.G. Prof. George Popper – Hungarian Grand Prior of KMFAP forwarded the congratulations of HMEH Prince José, Grand Master and handed over to Sir Ernő the "Medal of Merit – Golden Class" of Knights of Malta for his dedicated activities and efforts, which were effectively carried out throughout his life among different cultures, religions and people in the dialogue, reconciliation and cooperation, on international areas as well.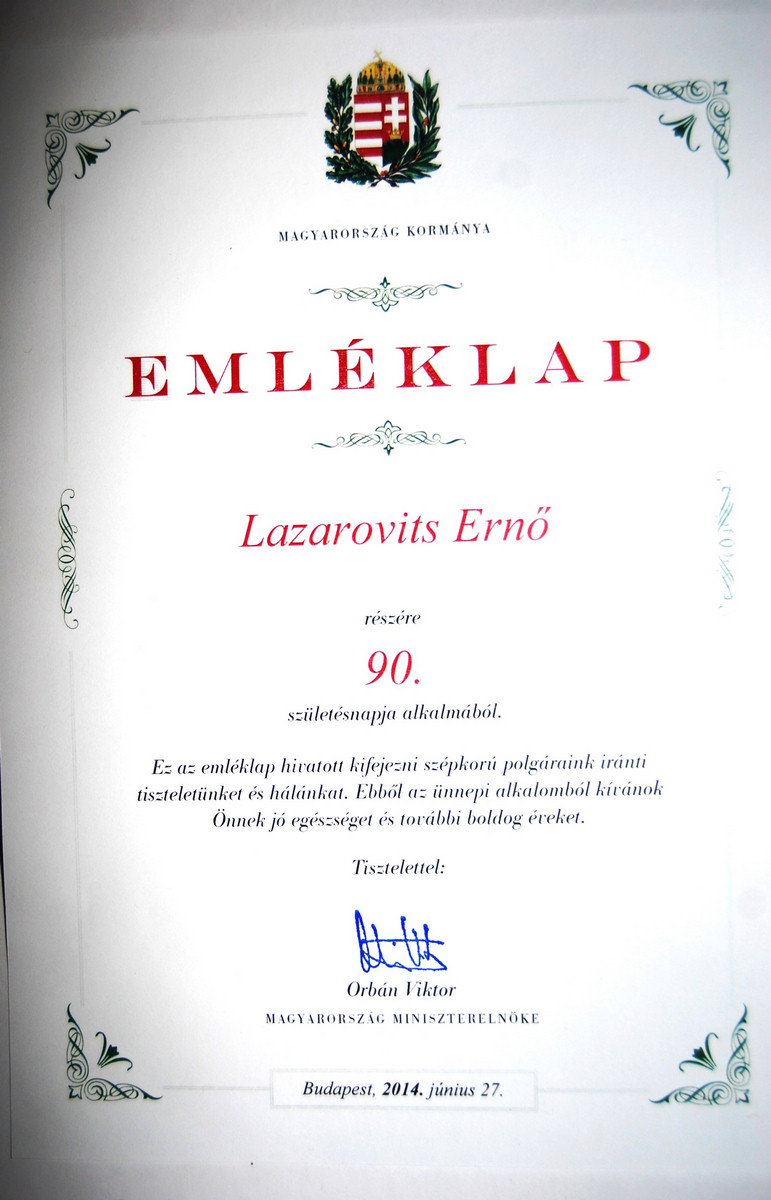 On the occasion of his birthday, Sir Ernő was piled out with greetings from all over the world. Hungary's Prime Minister Viktor Orbán greeted Prof. Ernő Lazarovits in a letter.
Dear Sir Ernő,
please accept our heartfelt congratulations, as well as our best wishes that your life be filled with happiness in your family and with joy in active work, as it characterised your entire life!
10th July 2014