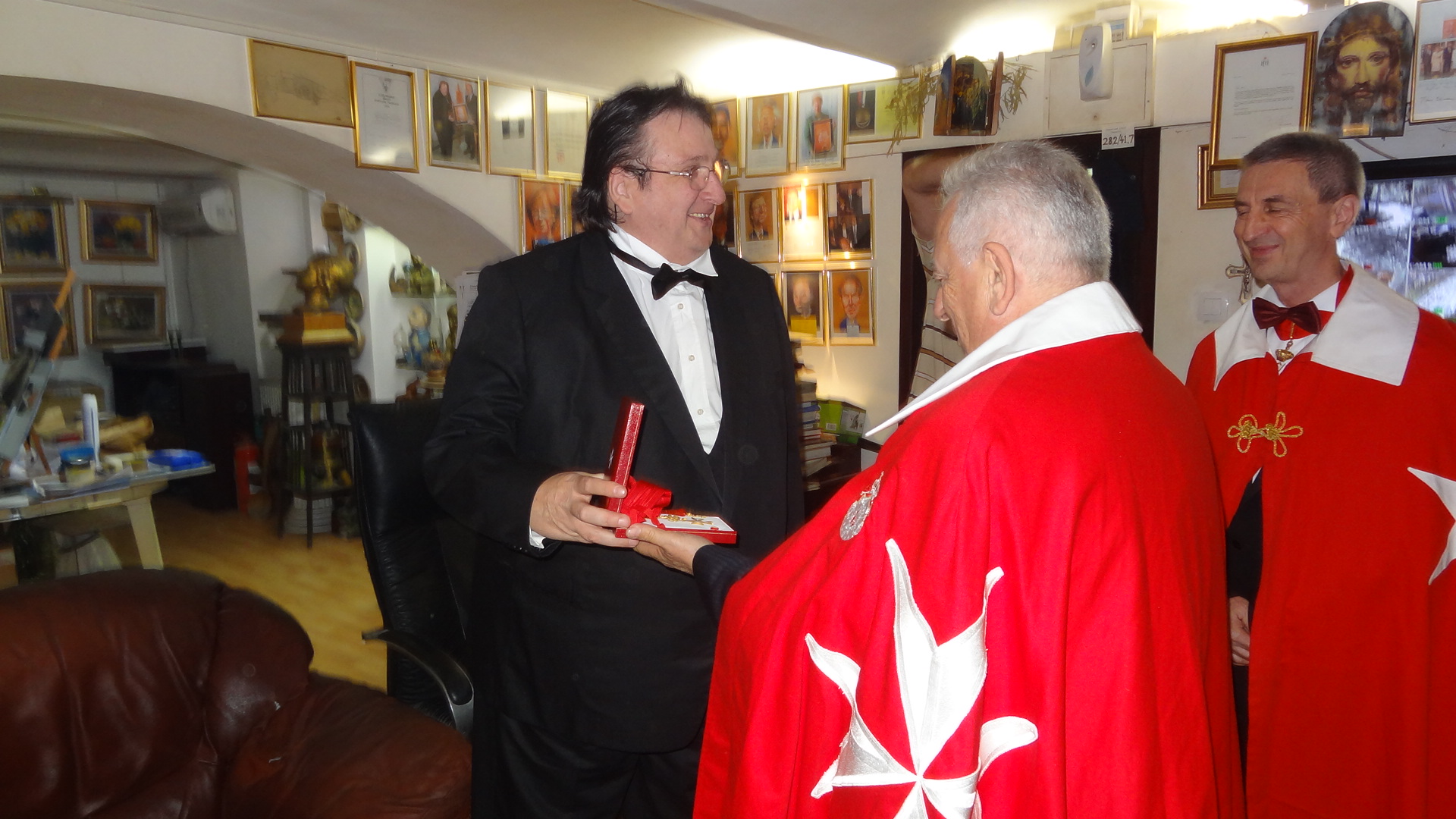 On the 30th September 2014 Mr. Stefan Popa – Popa's, considered the number one Caricaturist of the world and also known as a very famous painter, was awarded by the Knight Cross of the Sovereign Order of Saint John of Jerusalem, Knights of Malta, Federation of the Autonomous Priories (KMFAP) in Timisoara (Romania).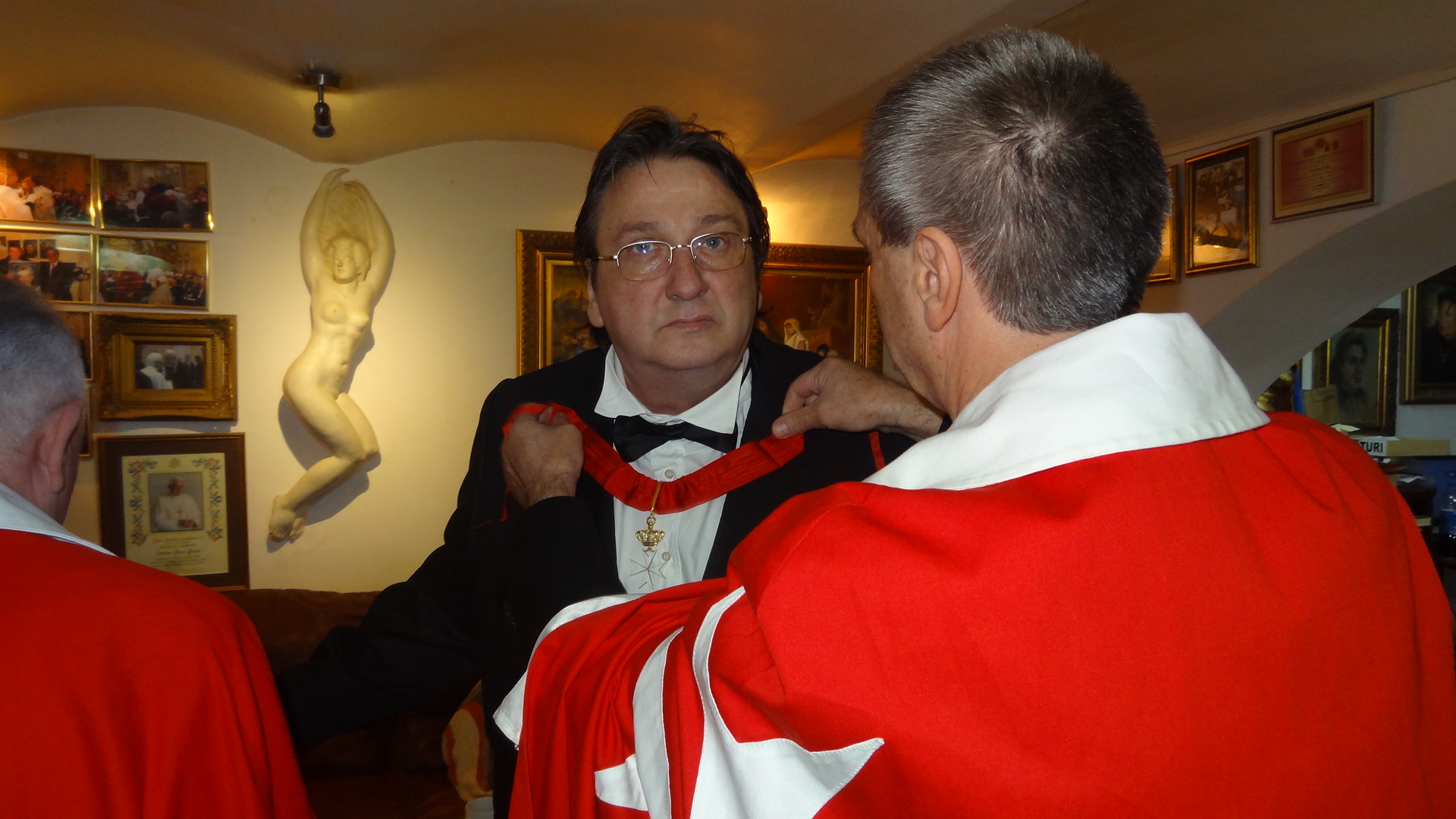 The decoration and the knighthood diploma of the Knights of Malta was handed over by H.G. George Popper, Lieutenant General of the Grand Master, accompanied by Sir Constantin Buzatu GCKM, Minister of Home Affairs of KMFAP and by Sir András Niklós GCKM, State Secretary of the Prime Minister's cabinet of KMFAP.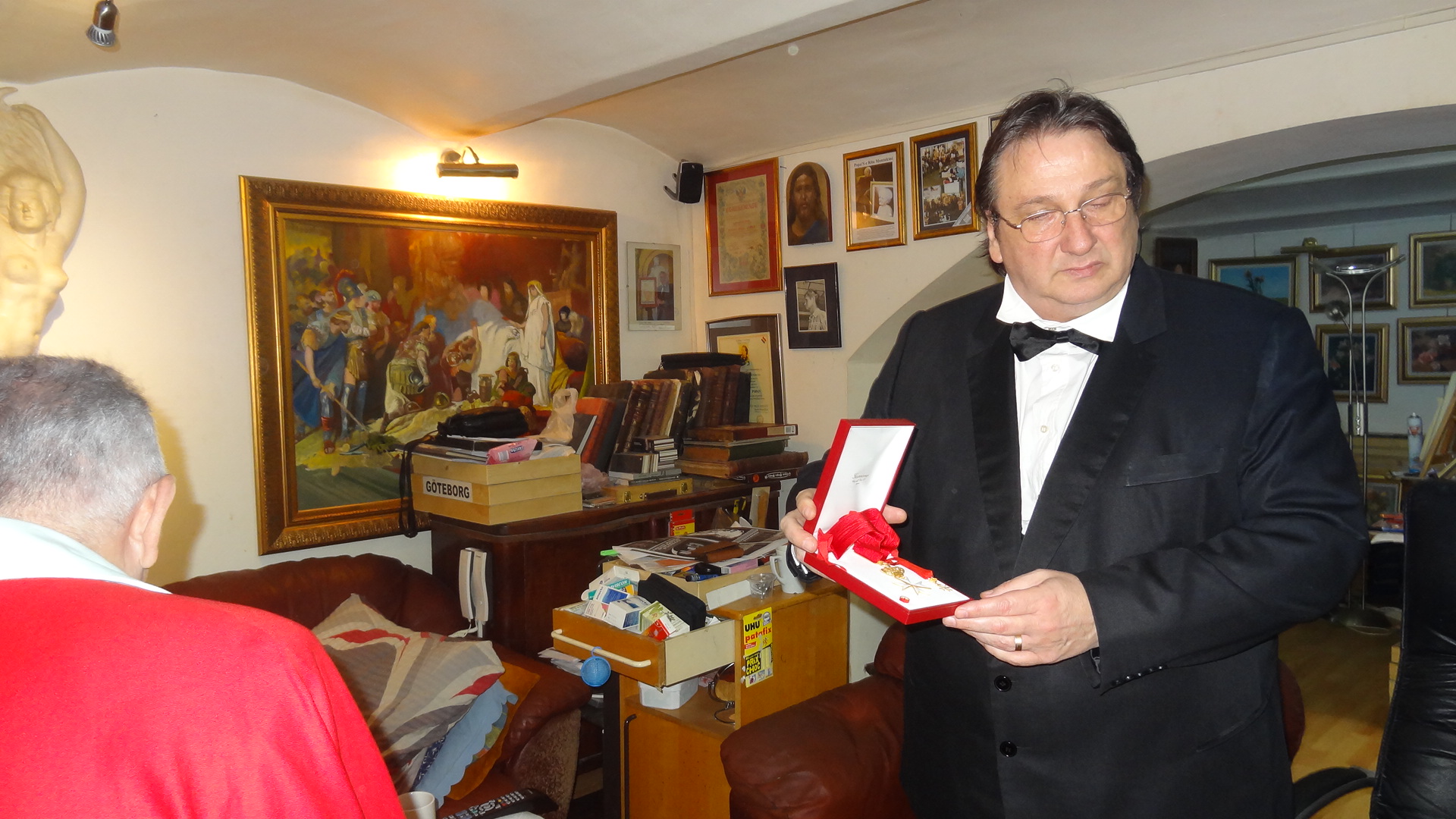 Sir Stefan Popa-Popa's was very much emotional and by thanking the present representatives of the Order of Knights of Malta, he underlined how much he appreciates the humanitarian work of the KMFAP and he offered his all support for these activities in the future.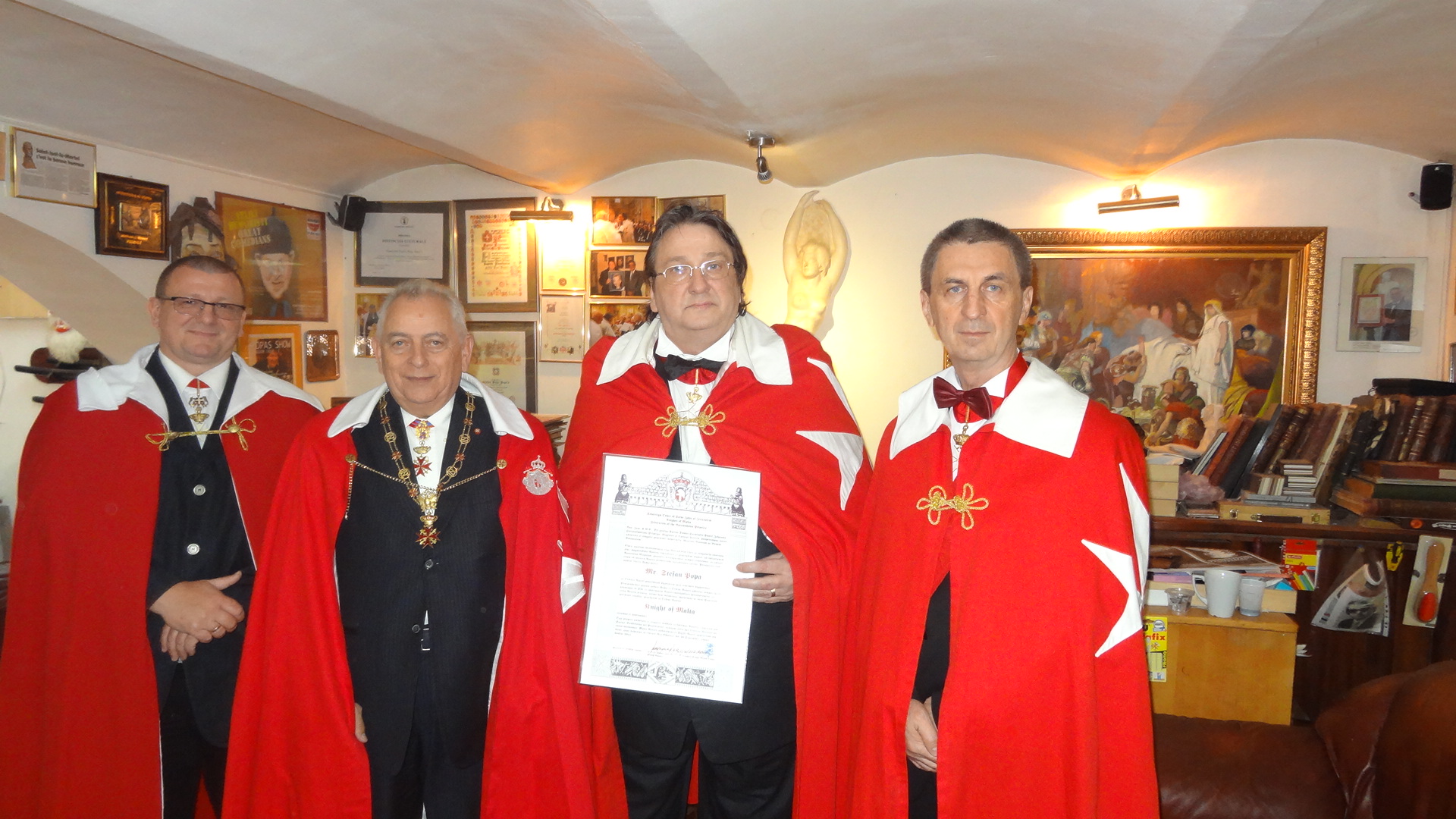 The KMFAP delegation was also very impressed to see the numerous documents congratulating Mr. Popa-Popa's great works, signed by high ranking persons from all over the world, Presidents and Prime Ministers. Sir Stefan was screening films about his outstanding assignment by the Vatican: he was able to prepare the paintings of all 266 popes of the Catholic Church while he was 2 months the Vatican's guest. Sir Stefan Popa-Popa's presented his own Icons, Albums with his works and copies of the mentioned documents to the archive of KMFAP.
6th October 2014