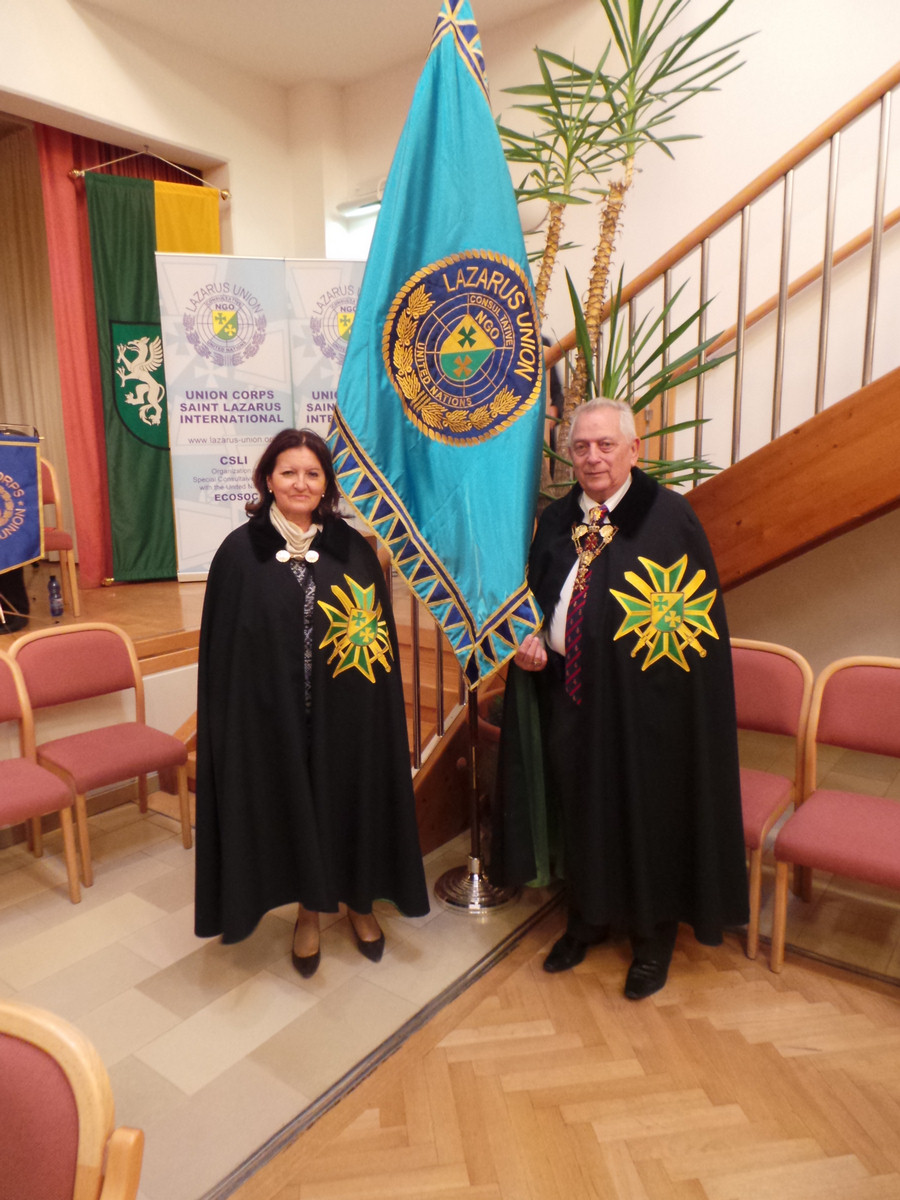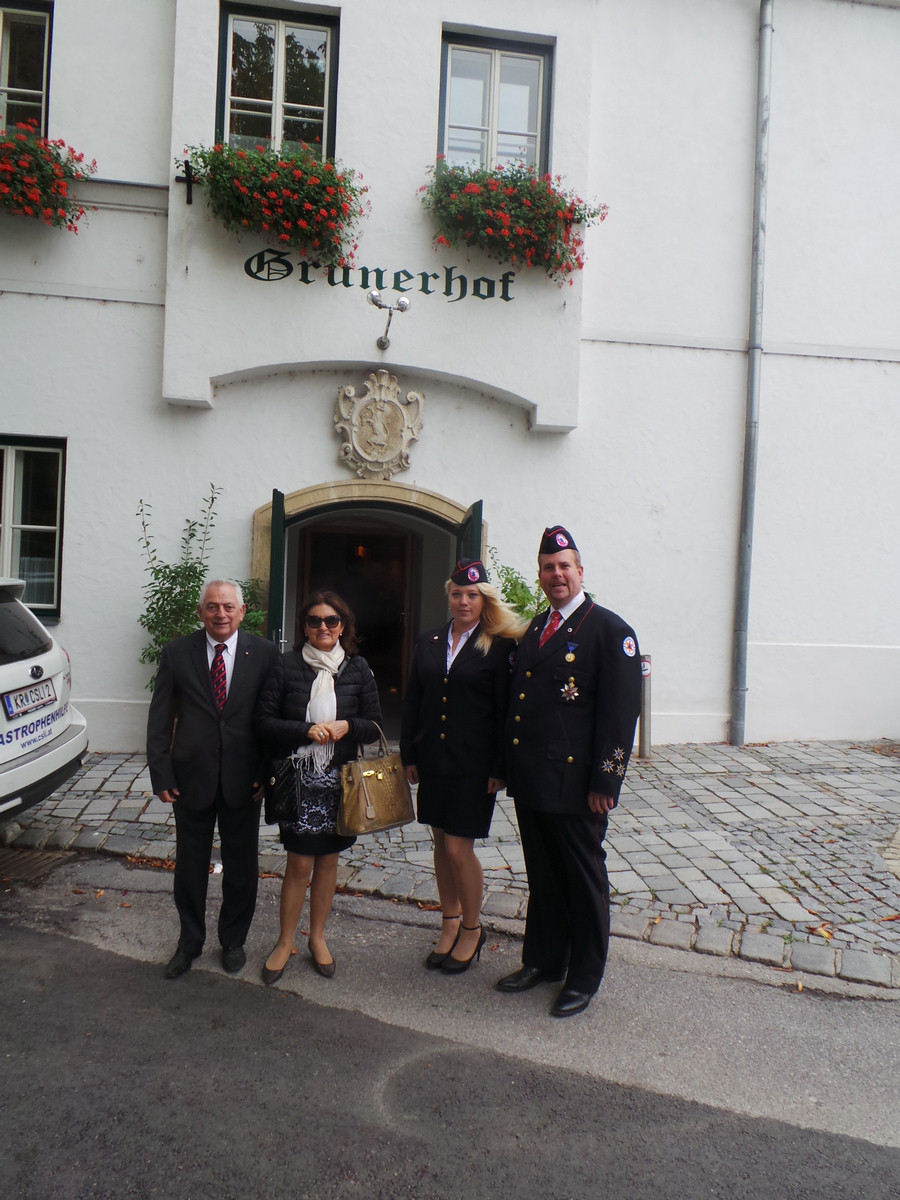 On the 5th September 2015 a solemn inauguration ceremony took place in Austria, in Leobendorf – near Vienna – organised on the occasion of the 10th Anniversary of the establishment of CSLI – Lazarus Union (Union Saint Lazarus Corps International) – founded and headquartered in Austria, as well as on the occasion of the 5th Anniversary of CSLI Knight of Honour.
Among the numerous CSLI leaders and honorary knights – coming from all over the world – the delegation of the Sovereign Order of Saint John of Jerusalem, Knights of Malta, Federation of the Autonomous Priories (KMFAP) was also present at the event represented by: H.G. Prof. George Popper, and Lady Anna Popper (both of them were inaugurated 5 years ago among the first 10 knights, as first foreigners, on the site of the Wiener Hofburg Burgkapelle, in the Vienna Castle Chapel).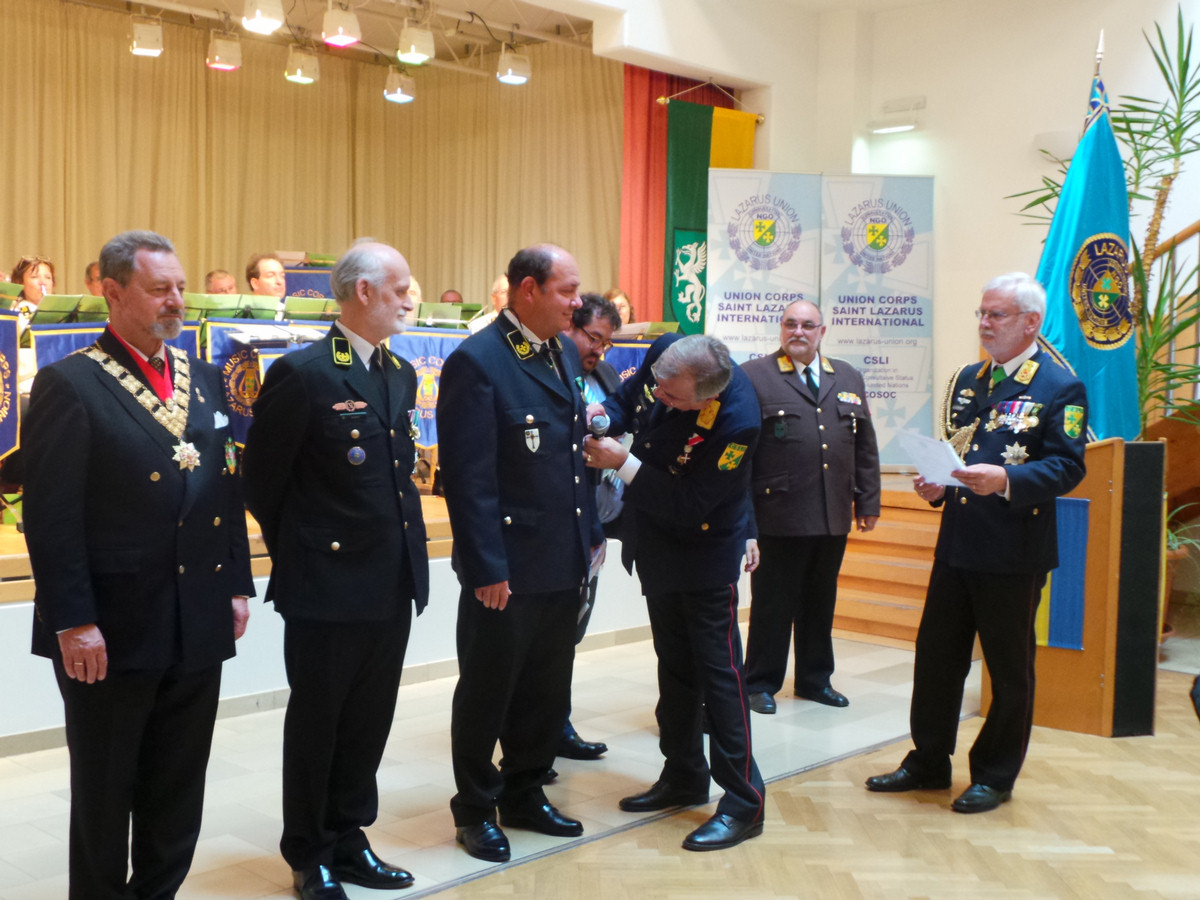 In addition to the local participants – appeared in a large number – guests arrived from Brazil, Turkey, Scotland, Ireland, Canada, Serbia and Hungary. H.E. Wolfgang Steinhardt – Grand Master of CSLI held a noteworthy welcome speech – emphasizing again: anyone can become a member of CSLI – without racial, religious, sexual and political discrimination, except those, who have extreme right-wing parties faiths. In the spirit of respect for religions – prevailing in CSLI – during the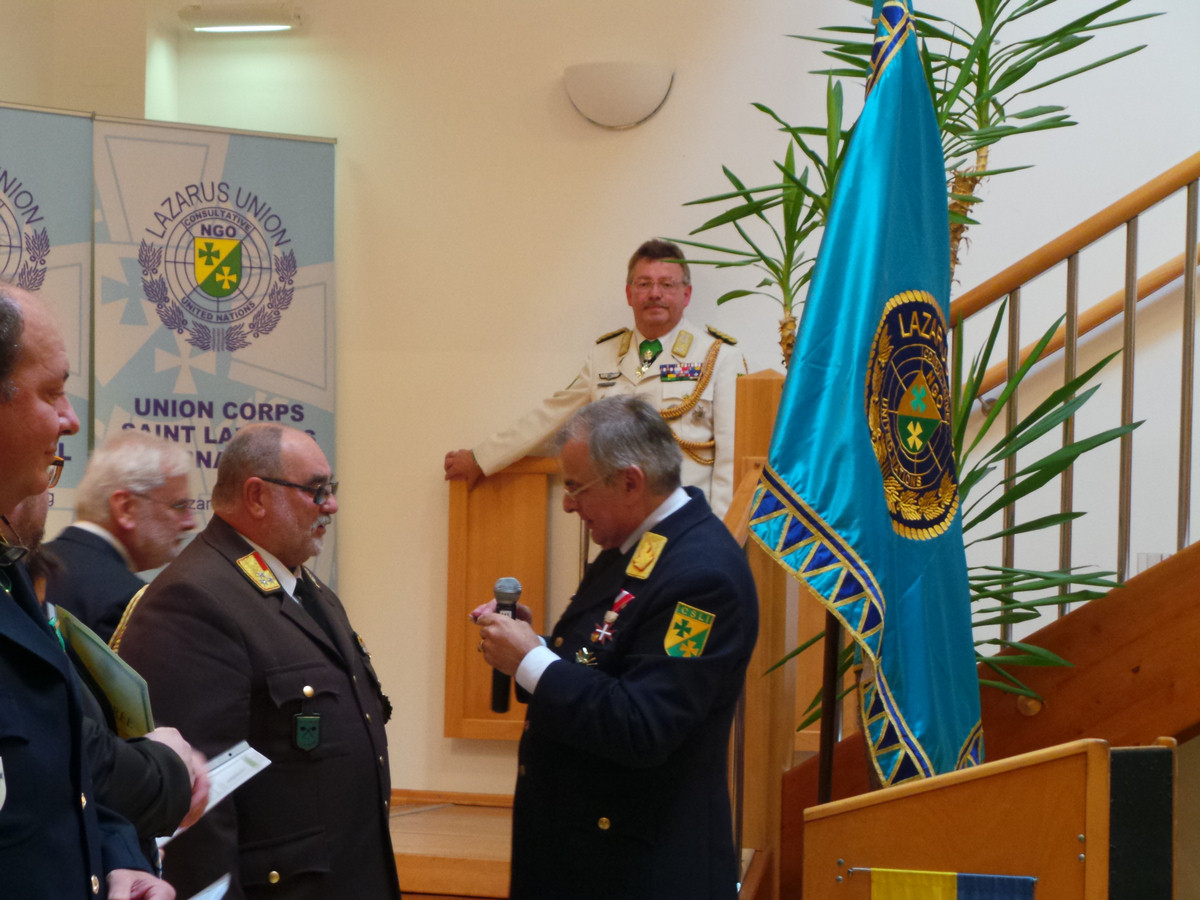 ceremony the traditional mantle of the Turkish President of CSLI was exchanged with a new one, which is the same in colour and pattern with the others, but in the coat of arms crosses are replaced with crescents. It was announced that based on similar principles new mantles would also be made for members of the Jewish, Buddhist and other faiths.
Prior to the investiture the participants could enjoy the breath-taking concert of the CSLI Band – performed with artistic fastidiousness. The participating representatives of numerous organisations, including the KMFAP delegation, and the FEMERAID Hungary (ÖPVE) delegation – led by Sir Kristóf Bakai, director of FEMERAID Hungary, received a decorative flag-ribbon on the occasion of the jubilee event, on which the UN recognition of CSLI can be found – also as the organisation having Special Consultative Status of ECOSOC..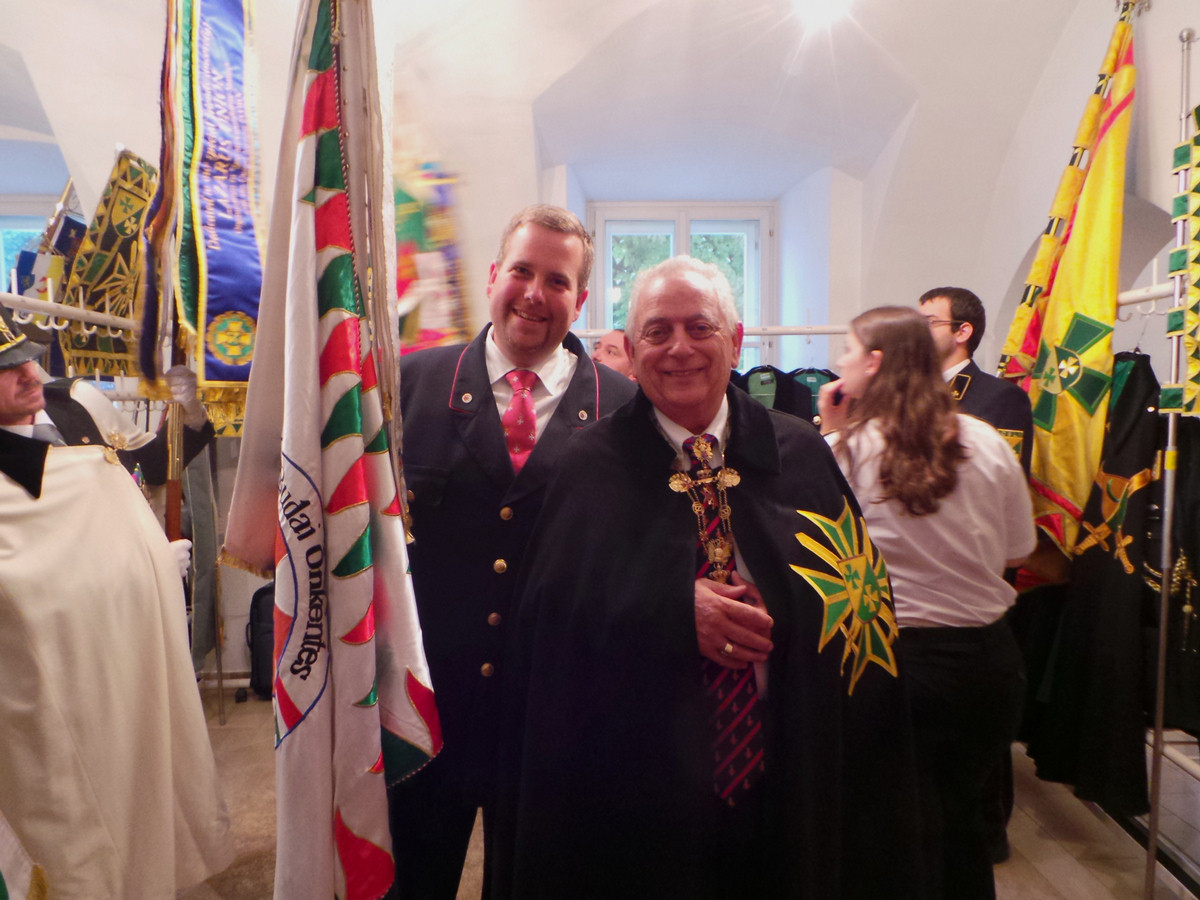 This ribbon was tied up on the ÖPVE flag by Frau Martina Fasslabend – wife of the former Minister of Defence of Austria, and main patron of the Lazarus Union. On behalf of the leaders and members of Knights of Malta (KMFAP) and its humanitarian organisation, FEMERAID International, we congratulate on the occasion of the 10th anniversary of our friendly organisation's existence, on its impressive results – reached in a relatively short period, and we wish continued success in achieving all the objectives.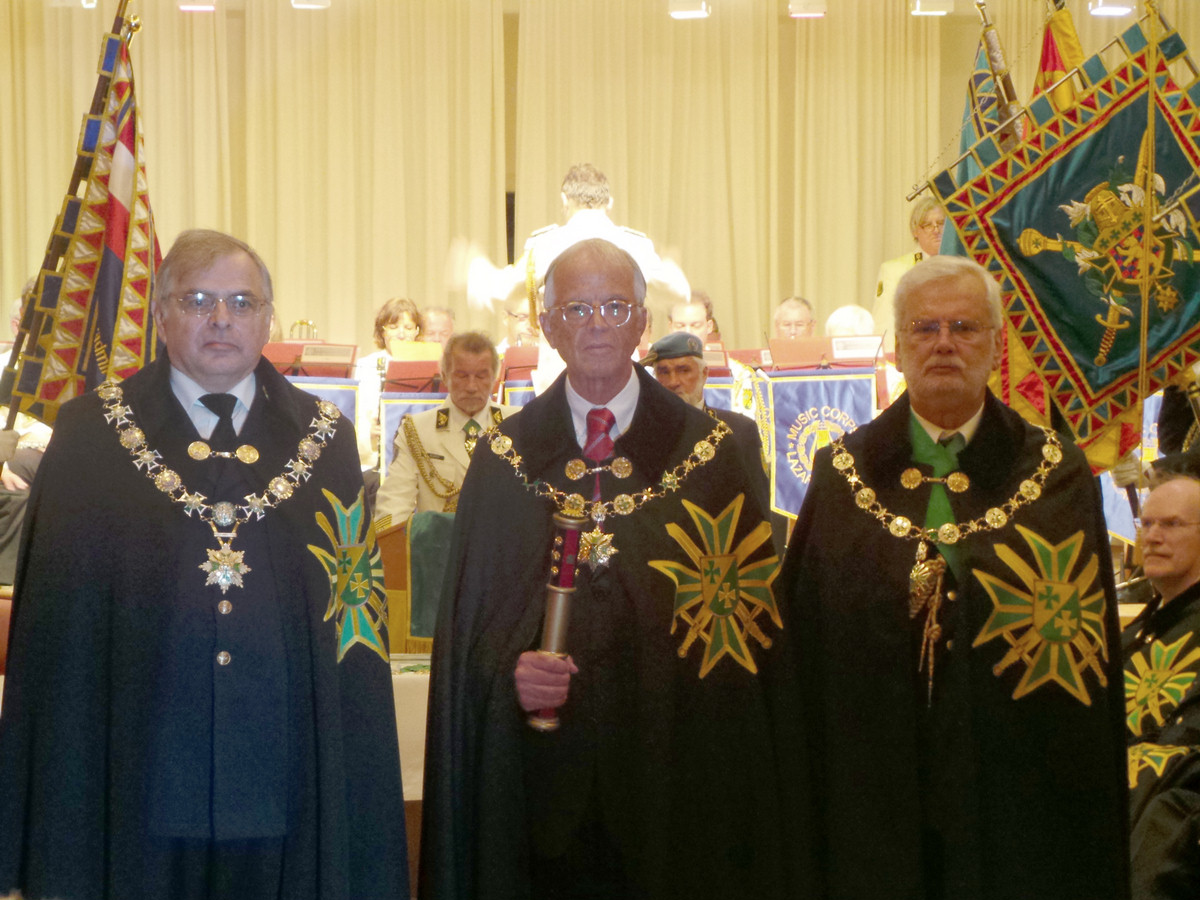 14th September 2015