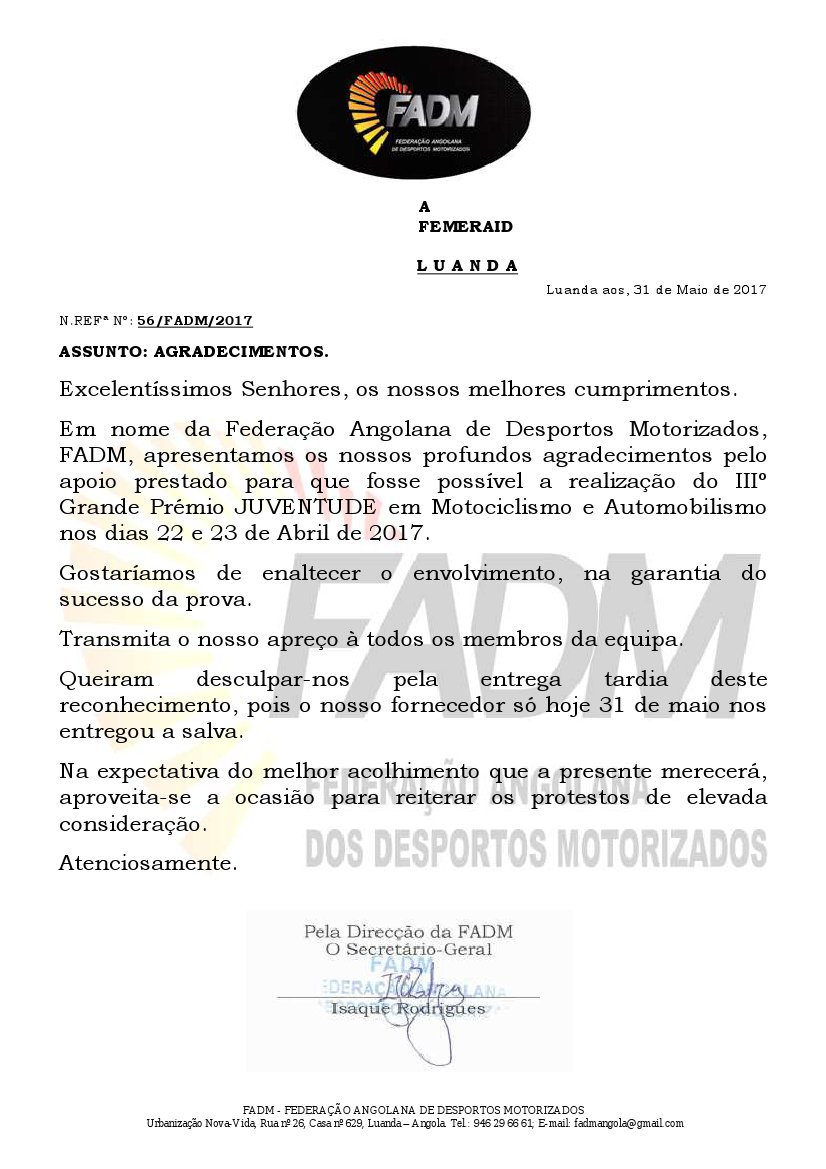 The humanitarian organisation of the Sovereign Order of Saint John of Jerusalem, Knights of Malta, Federation of the Autonomous Priories (KMFAP), the FEMERAID International – ANGOLA Unit gave free medical support to the FADM - the Angolan Federation of Motorsports during the organisation of their sport event, the III Grand Prix, which was held between 22-23 April 2017.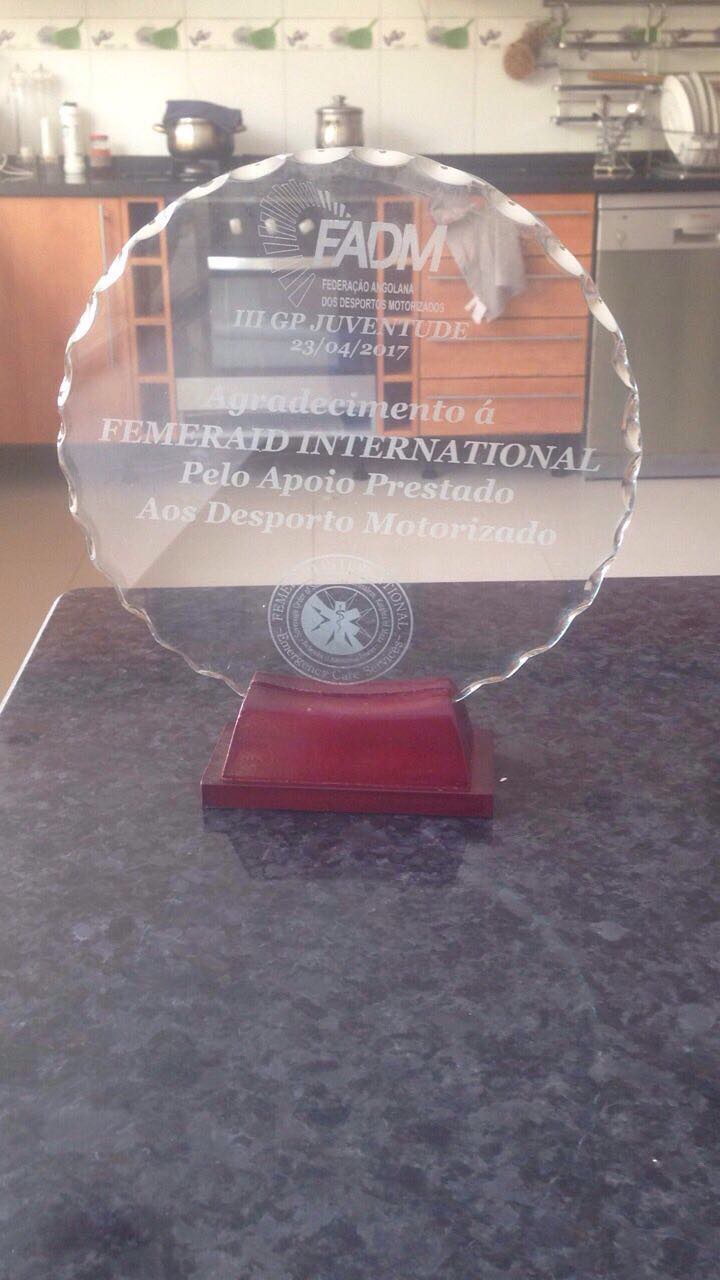 For the continuous free medical support to the Motorsports the FADM handed over a trophy to FEMERAID International as a token of recognition, and also sent a letter to Sir Dr. Nuno Cosmelli - Director of FEMERAID Angola for the regular assistance.
In another letter the FADM is asking the support of FEMERAID Angola - by sending them one of our inflatable hospitals and our ambulance of Advanced Life Support, as well as our medical crew to the forthcoming races of karting and motorcycles, taking place between 10-11 June 2017.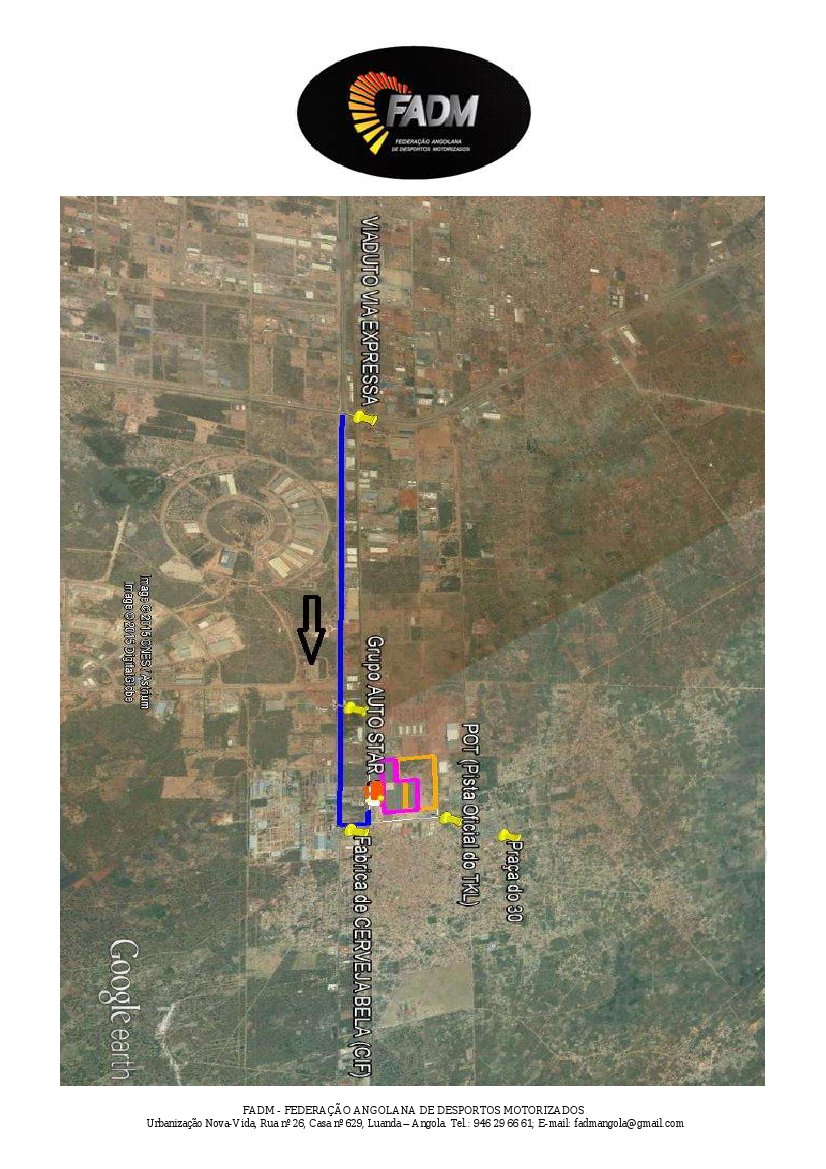 6th June 2017