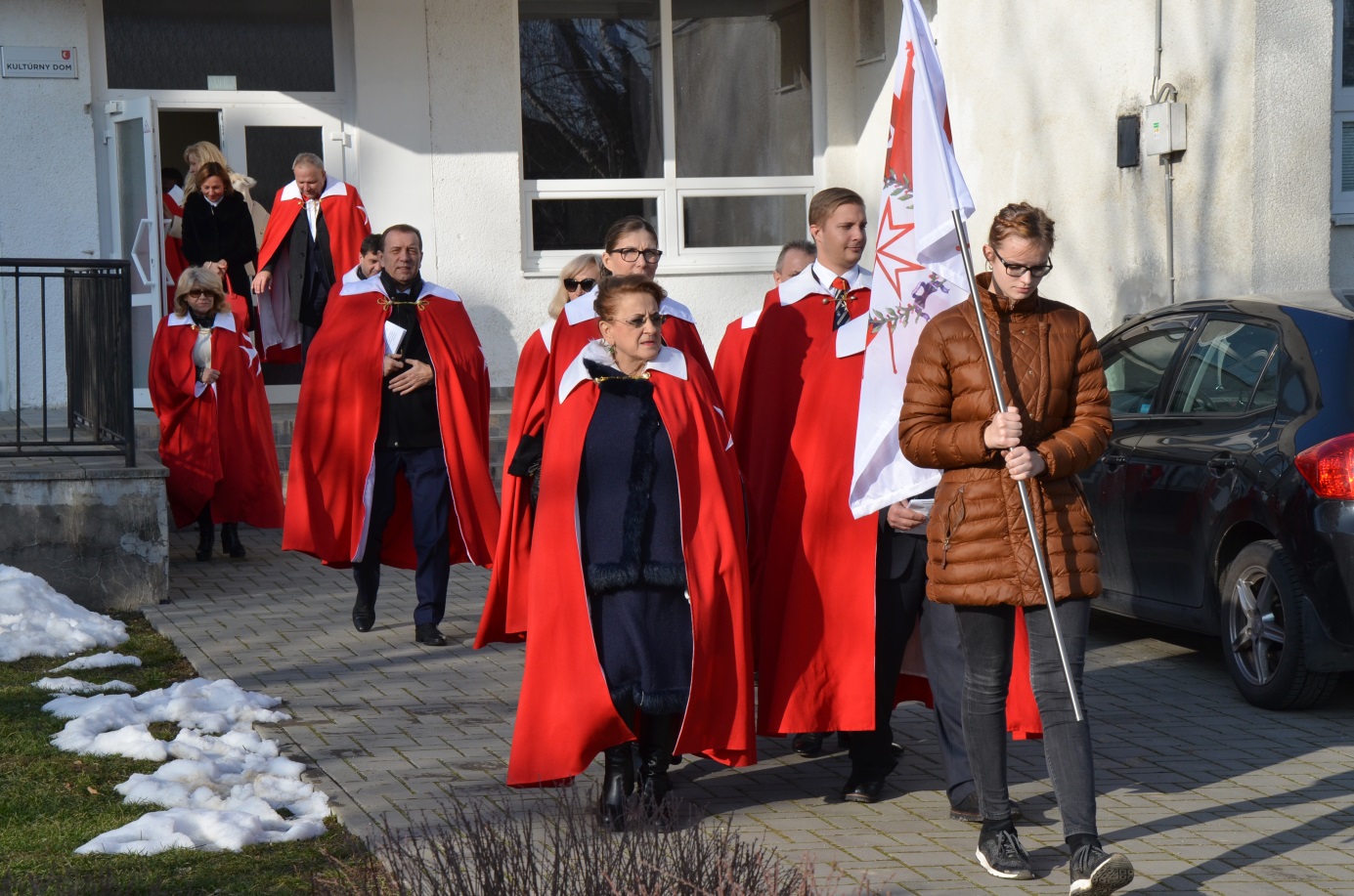 On the 11th of February 2018, the leaders, bailiffs and Magisterial chaplains of the Sovereign Order of Saint John of Jerusalem, Knights of Malta, Federation of the Autonomous Priories (KMFAP) met again with their dame- and knight mates and their guests from Croatia, Hungary and Slovakia on the occasion of the 26th World Day of the Sick.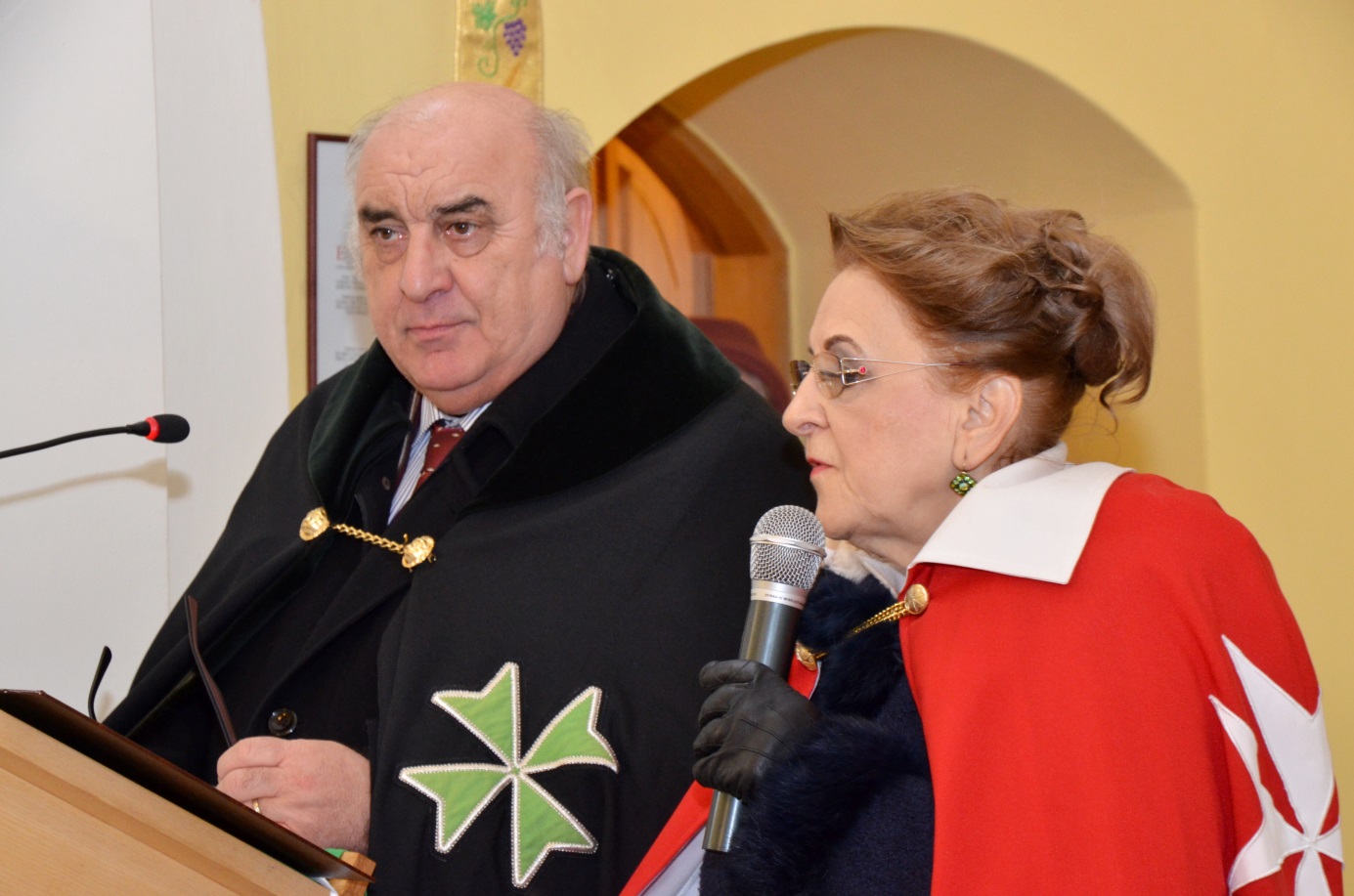 Saint John Paul Pope II. initiated in 1992, that the 11th of February, the Memorial Day of Virgin Mary's first Lourdes appearance be the World Day of the Sick. The intention was that people on this day would remember the patients and health care workers, thanks to whom this World Day is not limited to just one day.
This year, the Mayor of the Slovakian village Kátlovce, Mr. Pavol Johanes, provided the venue and the refreshments, for which we express our thanks.
Traditionally, the event was honoured with the participation of the members of the St. Lazarus Military and Hospital Knight Order of Győr, under the direction of Prof. Dr. Péter Schmidt.
All the knights and dames prayed in multiple languages, including English, Slovak, Latin, Croatian, Hungarian and Italian, for the patients, doctors, nurses, and for everyone, who are doing healing activities, as Pope Francis referred to it in his message.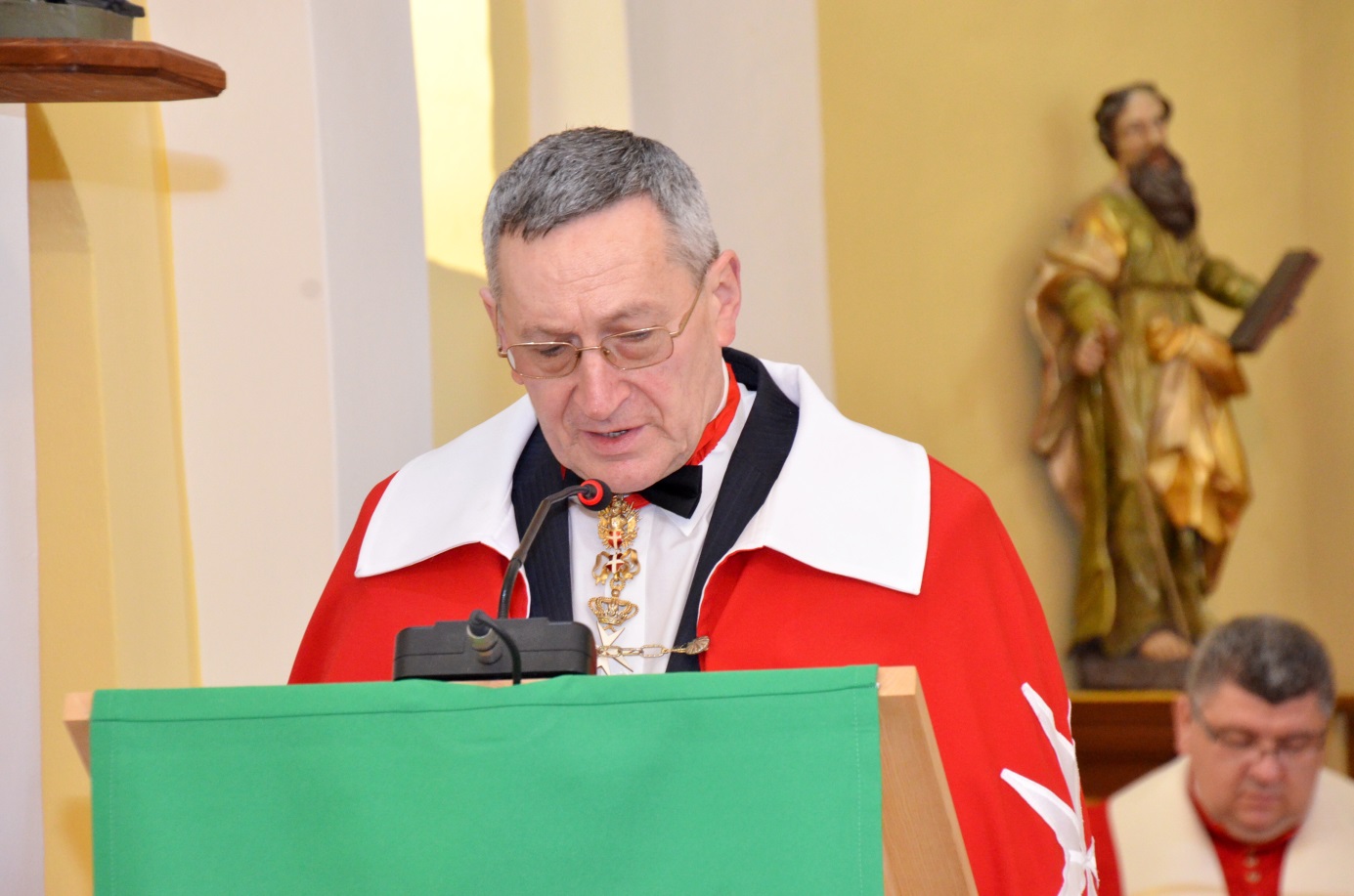 Then the members of the KMFAP Slovakian Grand Priory had a conversation with their Grand Prior – Sir Alexander Czellárik.
The international meeting of knights has once again demonstrated that we attach great importance to cooperation and we are prepared to build and maintain regular and strong relations in the Central European region. But we also gave convincing evidence of our mutual fraternal love when it comes to solidarity and prayers for people.
At the end of the event, each participant was given the booklet of the Knights of Malta (KMFAP) Slovakian Grand Priory, which was published under the title
"Inspirations for the Dames and Knights of KMFAP".
9th March 2018