Lady Renáta Kulcsárová, psychologist, member of the Sovereign Order of Saint John of Jerusalem, Knights of Malta, Federation of the Autonomous Priories (KMFAP) regularly carries out humanitarian activities. Not only does Lady Renáta support the child cancer help foundation in Switzerland /Bern, but she is wholeheartedly engaged in supporting shelter animals. Also, she is a specialist for the treatment of traumata and expert for the treatment of victims of sexual abuse, offering her competence and work free of charge for those in need, too.

On the 12th December 2019, Lady Renáta represented the Knights of Malta and visited the Child Cancer Station in the Childrens Hospital in Bern, Switzerland. She was welcomed by Prof. Dr. Jochen-Karl Roessler – head of Department, and Miss Friegard Julmy – research Lab assistant. After showing the station to Lady Renáta and telling her about the actual state of the art research and the actual survivors rates, Lady Renata discussed with them specific ways of supporting the work of the station and also the children and their families. Some exciting projects have been agreed for these purposes, being realized by 2020.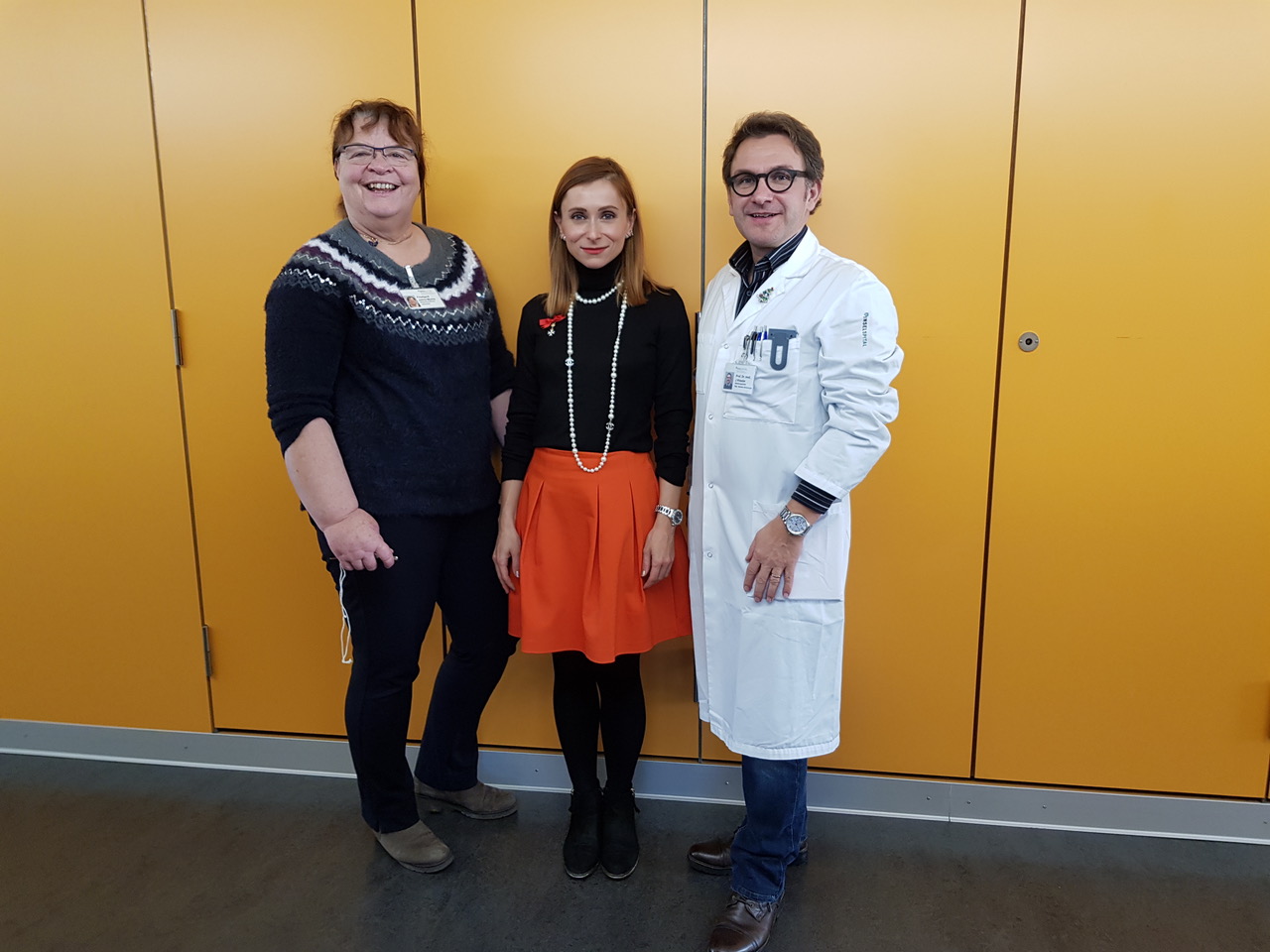 On the 17th December, Lady Renáta visited the local animal shelter in Oberbottigen Bern, Switzerland, to discuss possibilities of supporting the work of "Tierschutz Bern", an organisation for animal rescue and protection. She was welcomed by Mr. Lukas Bircher, zoologist and leader of the shelter, who has showed her around. It was very heart-warming and impressive to see, how the employees of the shelter engage themselves in the protection and rescue of animals, just giving all their best. Very sad that there is still too much cruelty against animals, even in such a developed country, like Switzerland. On behalf of the KMFAP Lady Renáta also offered a donation to the shelter and brought some gifts to the animals – making them truly happy, just as happy as she was. Lady Renáta will keep herself engaged in supporting the shelter.

On the 23rd December, Lady Renáta re-visited the Child Cancer Station in the Childrens Hospital in Bern, giving Christmas gifts to those little brave ones, who had to spend their holidays in the station. She has been accompanied by Mr. Andreas Thür, renowned architect in Switzerland.

Lady Renáta's conclusion of these events was:

"There is no greater source of happiness than making someone – whether human or animal – happy."

24th January 2020