Dear Knights and Dames,
please find below the Magisterial Charter 03 / 2020 of HMEH Prince José Cosmelli - Grand Master and Head of State of the Sovereign Order of Saint John of Jerusalem, Knights of Malta, Federation of the Autonomous Priories (KMFAP), also President of the Board of Directors and CEO of FEMERAID International - our health service institution, dedicated to provide Medical Care and Humanitarian Assistance to the needy and to critical patients.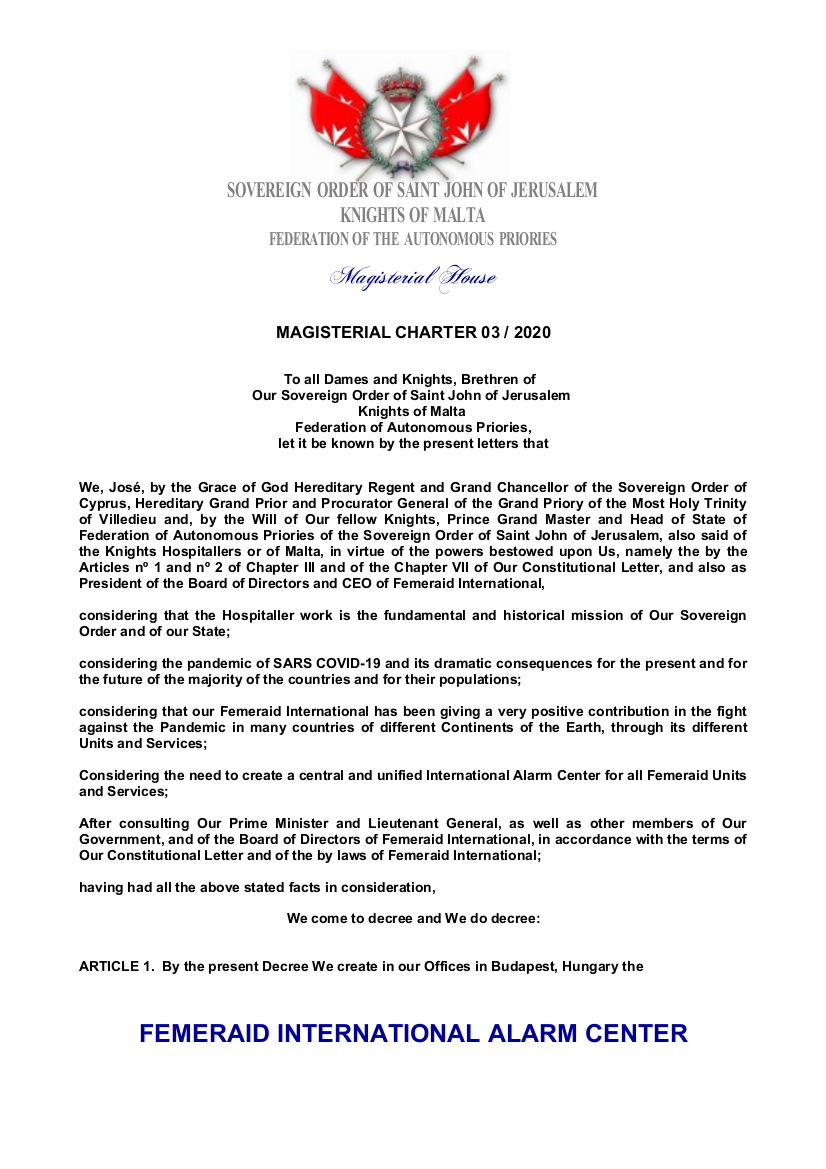 By this Charter the FEMERAID International Alarm Centre has just been created to fight more effectively against the COVID-19 pandemic.

We wish all our Dames and Knights good health, patience and endurance!

8th April 2020