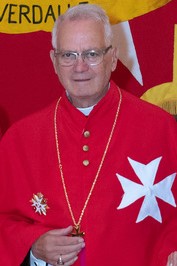 Dear Knights and Dames,
I write you today, on Holy Thursday for the Christian Catholic Church, but with the spirit I am also close to all those, who profess other faiths and other beliefs, because this message I send you now is a message of love, peace and hope.
We are living in difficult times, especially for this sneaky disease, the COVID-19 pandemic, which is altering the hearts and minds of all of us in the world.
As a man of church and faith, I wish to express my prayers to all the people, who are suffering at this time and at the same time for all those, doctors and health professionals, who help and assist, and send you a message of hope for the future.
I am reminded of a phrase by St. John Paul II: "Non abbiate paura! - Don't be afraid!"

I repeat it today with the certainty of instilling security and peace for all of you!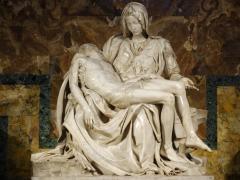 I take advantage of this moment so intimate and spiritual to remember that today marks the 50th anniversary of my Ordination as a priest.
Of course I will postpone, in agreement with the Grand Master and the Prime Minister, the moment to solemnly celebrate this event, together with all of you, but, in the intimacy of the heart of each of you, I ask you to pray for me and for my missionary mandate, while I offer the Lord all my years of priestly service, so that this chain of sadness and sickness may break and finally return to smile and hope for a better future, beginning with our Order of St. John, scattered around the world!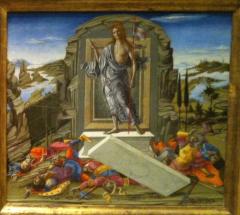 I therefore wish all the faithful of Christian denominations and not only that we can live a moment of true transition from the slavery of disease and death to a landing of light, faith and peace! We are one Family and one Heart!
Invoking the blessing of St. John upon us, I greet you with such affection and joy!
Buona Pasqua!! Happy Easter!

9th April 2020, Siena / Italy