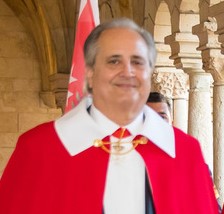 Sir James Angleton, Grand Prior of the Sovereign Order of Saint John of Jerusalem, Knights of Malta, Federation of the Autonomous Priories (KMFAP) for Florida and Sir Jose "Pepe" Diaz reported about assisting people and donating masks for the Miami-Dade County District 12 community.
"As the COVID-19 continues to be a present concern around the world and in our community, I want to assure everyone that Miami-Dade County Mayor Carlos Gimenez and I, Commissioner Jose "Pepe" Diaz, are continuing to monitoring the situation and providing updates to the community in accordance with the Center of Disease Control (CDC), the State of Florida and Federal guidelines.
In these trying times, I personally want to remind everyone to stay calm and that we are in this together..."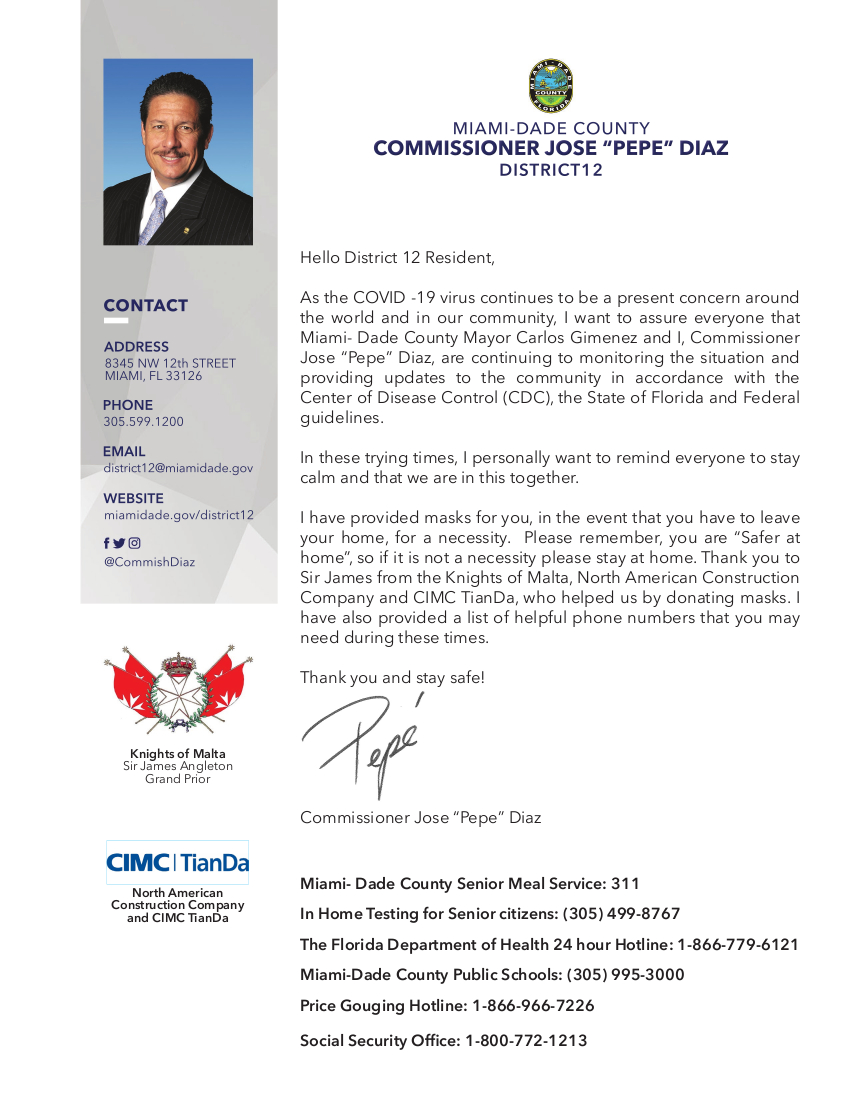 17th April 2020