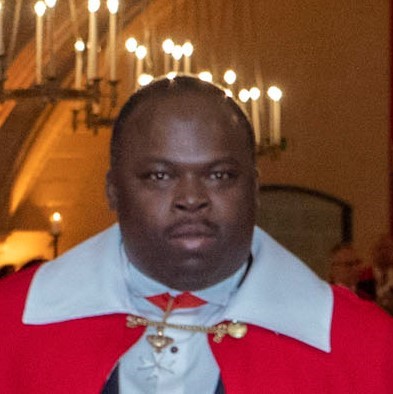 The Priory of Benin of the Sovereign Order of Saint John of Jerusalem, Knights of Malta, Federation of the Autonomous Priories (KMFAP) has been supporting the health authorities of the Republic of Benin since the beginning of the COVID-19 pandemic.
With the support of Prof. Henri Nsika – President of COCOPE – the KMFAP Priory of Benin has now collected the following medical equipment in the USA, for the benefit of Benin hospitals.
These medical items consist of:
- 150 hospital beds,
- 150 hospital mattresses,
- 20 hospital rolling tablets,
- 100 pair of crutches,
- 150 wheelchairs for patients,
- 20 trolley beds for patients transfer,
- 10 delivery beds,
- Various other devices.

All equipment was shipped in 2 huge containers from the USA to the Republic of Benin and received by the Knights of the KMFAP Priory of Benin, headed by Sir Florentin Tchaou. The Priory presently awaits official delivery of these items to the Benin Ministry of Health in form of a donation made by the Femeraid International – Benin and the Malta Cross Intl. Foundation – Benin.

21st April 2020