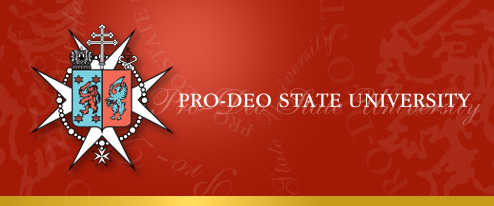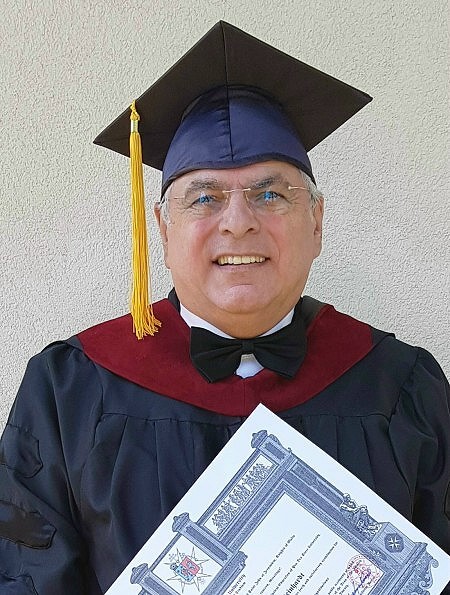 On the 2nd April 2020, for his merits and achievements concerning the founding of the Lazarus Union in 2007 and its growth and international importance, also holding countless national and international awards, Senator Prof.h.c. Sir Wolfgang Steinhardt received a doctoral degree as
Doctor of Philosophy honoris causa
(PhD h.c.).
With this award, the Pro Deo State University (PDSU), New York, USA honours the success of the Lazarus Union recorded under the leadership of Senator Prof.h.c. Wolfgang Steinhardt:
More than 22.000 members in 2020
Represented in over 120 countries on all continents
2014 Special Consultative Status with the United Nations ECOSOC
2015 Foundation of the Leadership Academy of the Lazarus Union
2017 Nomination for the Nobel Peace Prize
2019 "General Consultative Status" with the United Nations Countless international aid projects and internationally accepted understanding among nations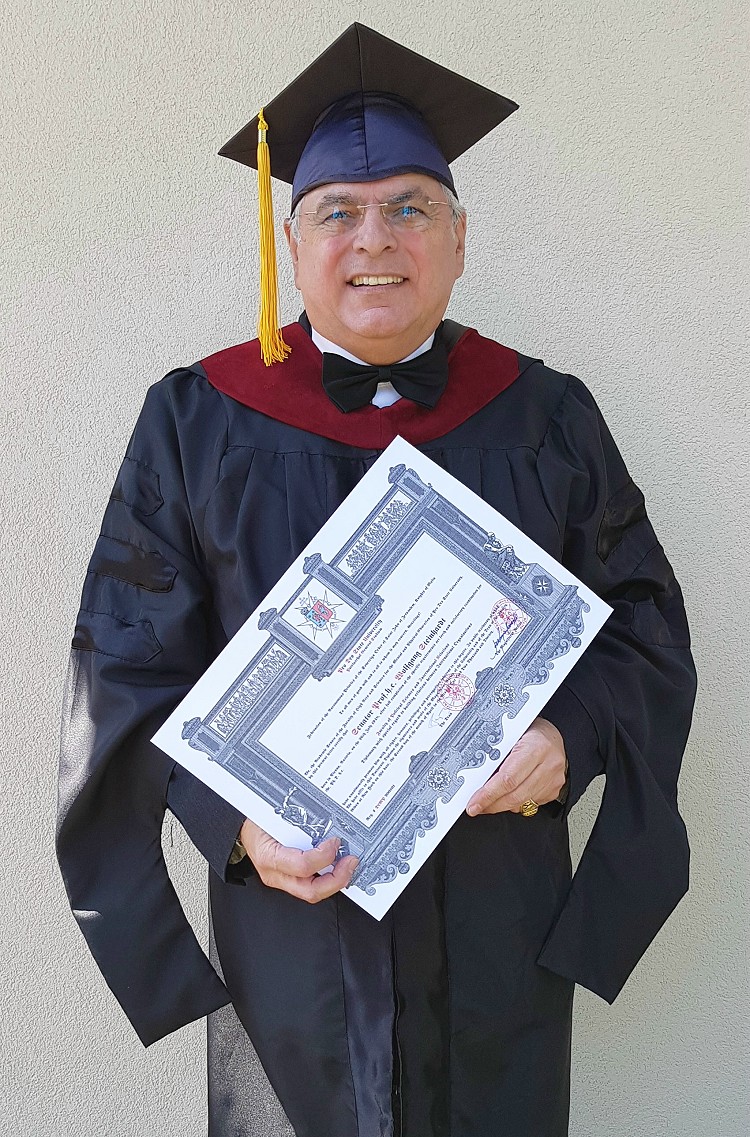 Chev. Senator Prof.h.c. Wolfgang Steinhardt PhD (USA) h.c. SE
Senator Steinhardt has also been an accredited representative of the Lazarus Union since 2014 and is the Head of Delegation to the United Nations in New York, Geneva and Vienna, where the Lazarus Union is officially represented, with seven delegates each. He continues to perform the function as the Head of Delegation and Special Ambassador of the Lazarus Union to the United Nations, although in 2019, and the operational leadership of the Lazarus Union was transferred to the younger hands of Prof. Dr.h.c.(UA) Lothar Gellert.
The official celebration and ceremonial handover of the decree and insignia should have taken place in New York in April 2020. Unfortunately, this was not possible due to COVID-19.
Congratulations, however, very warmly and not less sincerely!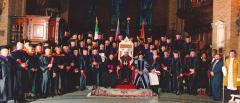 4th May 2020