Our Ambassador to the Republic of Angola, H.E. Arch Sir Júlio Quaresma – besides being Grand Cross Knight of the Sovereign Order of Saint John of Jerusalem, Knights of Malta, Federation of the Autonomous Priories (KMFAP), a Diplomat and Architect – is also a renown Painter and Sculptor, and is the author of 2 remarkable monuments in Oeiras District, near Lisbon, Portugal.
These sculptures are located at the two entrances (roundabout North and roundabout South) of the "Soccer City" (a very modern complex belonging to the Portuguese Soccer Federation composed of a Stadium and Soccer Fields, Hotels, Gyms, Fitness Centres, Swimming pools, and all the infrastructures required for training and for the preparation of the Portuguese National Team, and also open to receive other foreign Soccer Teams).

The monument at roundabout North is called: "Door to Glory", and the other one at roundabout South has the title: "The World of Football".
The two sculptures reflect on one hand on the past, history and globalisation of football, and on the other hand on the future and the immediate, the "divinisation" of the author of the goal and its settings as a model of success.
Arch Júlio Quaresma has won a public tender for the building of these monuments that are now being considered as masterpieces of this type at international level.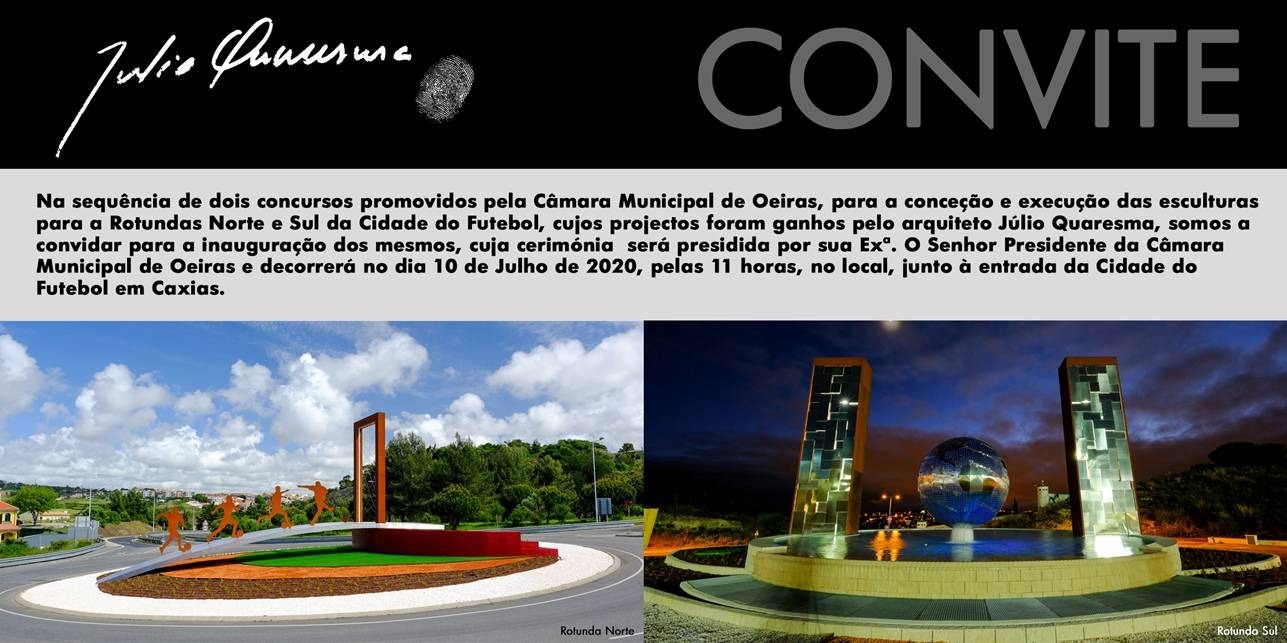 6th July 2020