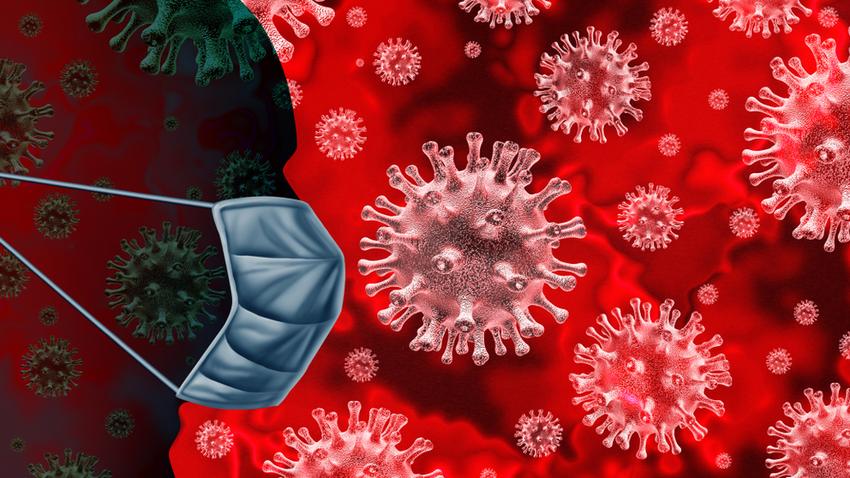 The Air Rescue Team of FEMERAID International –
the health service institution of the Sovereign Order of Saint John of Jerusalem, Knights of Malta, Federation of the Autonomous Priories (KMFAP)
– informs all our Knights and Dames about the followings:
Recently we have received alarming news with the announcement of a new variant of COVID-19, detected in England. It is being reported that this new variant has been circulating since September and came after we celebrated "the light at the end of the tunnel" in recent weeks, when vaccination campaigns against the pandemic began. Although this variant is not the first mutation of the coronavirus to be detected: in February, a mutation called D614G was seen in Europe and a few months later another mutation called 222V was found in Spain, however there are serious concerns about the newest variant compared to the original form of COVID-19, as this one is much more contagious – about 70% more. To date, 17 significant changes have been detected and studied by scientists, but there is NO evidence that the virus has become more lethal, only that it is more contagious.

Many countries have begun vaccination campaigns, but Israel has launched one of the most ambitious vaccination plans in the world, which expects about 60,000 people to be vaccinated daily with medical centres operating 24 hours a day ,7 days a week. So, it is estimated that by the end of January 2021 they will reach the milestone of 2 million vaccinated people and 8 million by the end of March, representing 87% of Israel's population. The Israeli government aims to be the first country in the world to eradicate the disease.

However, as the Air Rescue Team of FEMERAID International predicted, the end of the year would bring a mix of relief as vaccination campaigns begin in large scale in many countries, but the festive period would see exponential increase in new cases worldwide, with the USA exceeding 20 million infected, and in many countries with records of new infections per day, thus putting pressure on the health systems around the world, and it will inevitably set a new record in mortality within a few weeks due to COVID-19. As vaccination campaigns bring results only within 3-6 months, so the measures implemented must be maintained at all costs to prevent further deaths.

WARNING: Do not forget that even those who have been vaccinated or had the disease, can carry and transmit the disease on to others, even if they are not sick, because they are immune.

Stay safe and keep healthy!

4th January 2021